Leicester Tigers monument nearing completion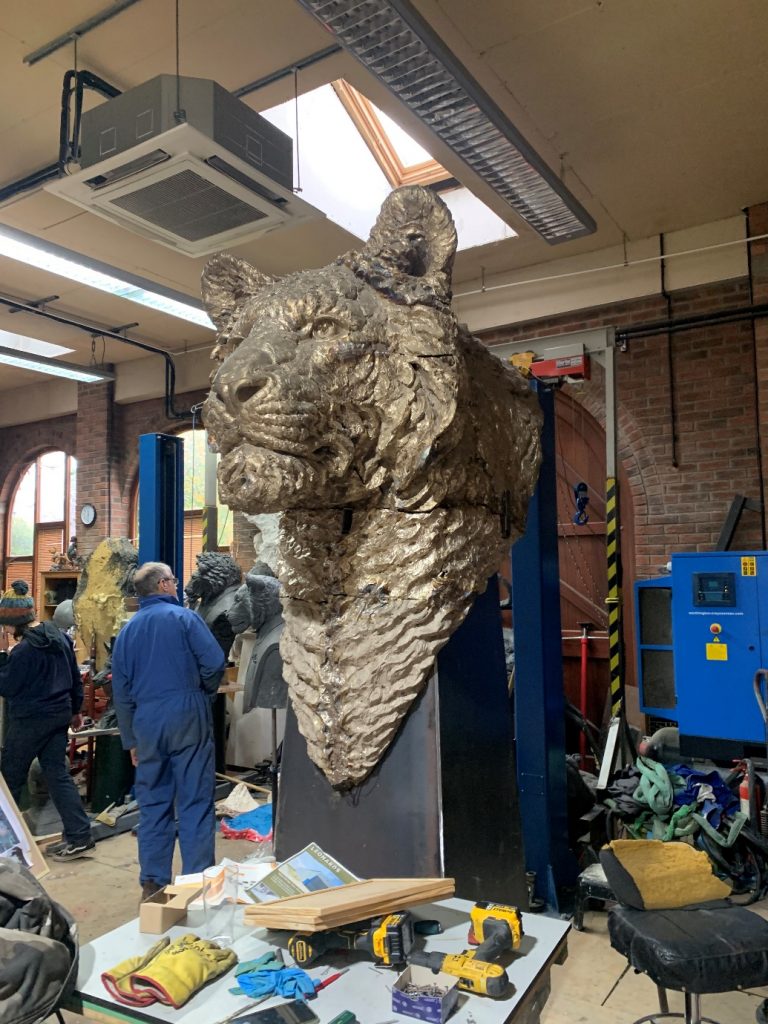 Last month we featured internationally renowned Creative Designer Harvey Gardiner from Kibworth Harcourt (read the full article here). He had submitted a design for a bronze statue of Agatha Christie for Torquay Harbour. Nearer to home, Harvey has also designed a large monument for Leicester Tigers (Rugby Football Club). The monument commemorates the 53 Leicester Tigers players that died in the Great Wars and the remaining 36 players currently known to have survived. 
The monument is currently under construction (see photograph). Once completed, it will feature at new Brooklyn Hotel development currently under construction at Welford Road. The opening is scheduled for the third quarter of 2022.
"We like to create proactive art that connects and can make a difference in communities. Through the courage and diversity of the stories linked with the players we can take the positive messages forward and inspire everybody to get involved, connect with sport, be part of a team and make better life choices. Suddenly in these difficult times the world becomes a better place!"

Harvey Gardiner
If you would like to discover more about Harvey's work visit his website
If you would like to know more about the monument project and how to get involved, visit the Leicester Tigers website