Local designer plots to solve the mystery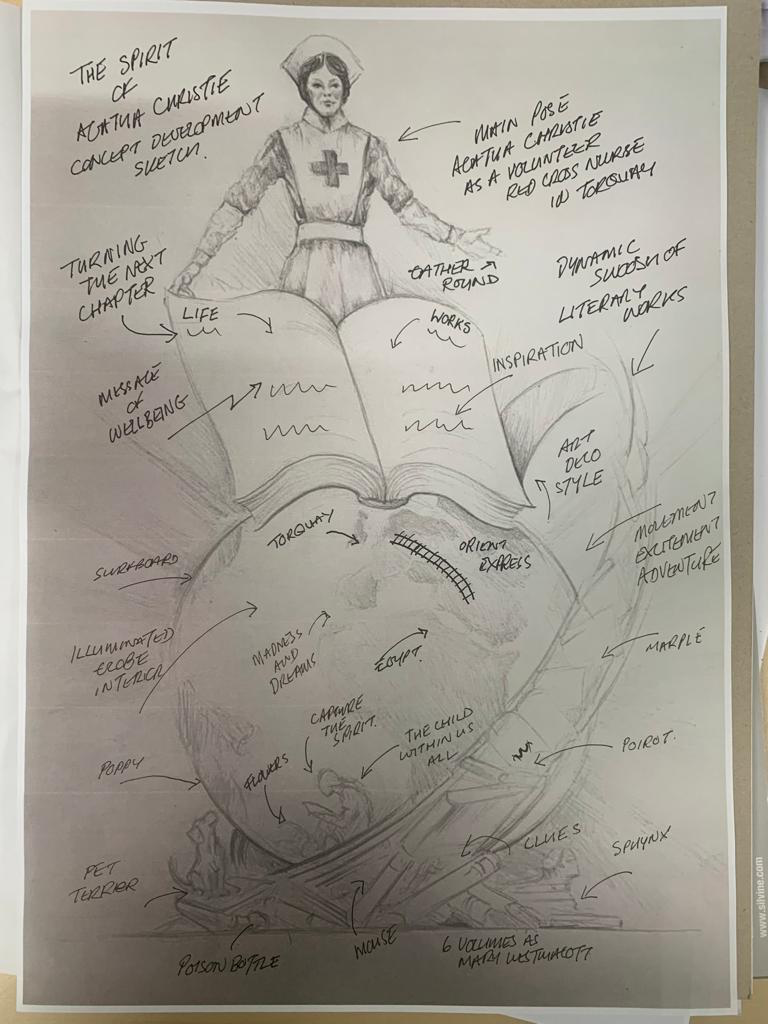 Internationally renowned Creative Designer Harvey Gardiner from Kibworth Harcourt has joined forces with Artist Steve Winterburn of Yorkshire Fine Arts to create the concept for a 1½ times life-size bronze statue of Agatha Christie to be placed in Torquay Harbour. Harvey and Steve have been chosen as one of five finalists across the country with a concept that depicts the life and works of the world's bestselling author (with over 2.1 billion copies sold.)
Harvey explained "Our concept is based on the formative years of Agatha's childhood and early life. We have set her in the context of her working as a Red Cross voluntary nurse, where she worked in the Town Hospital during the First World War looking after the wounded soldiers and observing the refugees dispersed from Belgium. It is here that the inspiration for the famous character Hercules Poirot started to evolve.
"The design carries forward the message of care and wellbeing which resonates as a tribute to the work of the NHS today and serves as a catalyst to inspire people in the future.
"We pick up on the journey of Agatha from a child full of love for animals, nature, imaginary friends, madness, and dreams and discover her life as a mischievous socialite, with a passion for travel and adventure. A journey which culminates in the creation of 66 detective novels, 14 short story collections, the longest running play in the West End (Mousetrap) and a DBE amongst many other awards along the way.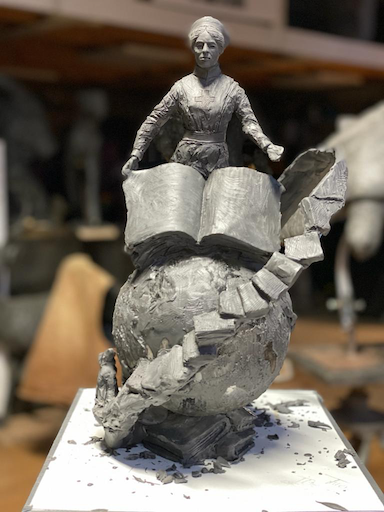 "Agatha Christie was quite an incredible woman, who embarked on an amazing journey, we have set out to capture her spirit and dynamism within our concept, creating a sculpture that connects and makes a real difference".
 Most votes wins and the mystery will be solved after the 16 January closing date.
The Leicester Tigers monument
Those of you who follow Leicester Tigers, and the work of the Foundation will know that Harvey has also designed the Leicester Tigers monument which is currently under construction and due for completion in line with the new Brooklyn Hotel development at Welford Road. The opening is scheduled for the third quarter of 2022.
The monument commemorates the 53 Leicester Tigers players that died in the Great Wars and the remaining 36 players currently known to have survived.
"We like to create proactive art that connects and can make a difference in communities. Through the courage and diversity of the stories linked with the players we can take the positive messages forward and inspire everybody to get involved, connect with sport, be part of a team and make better life choices. Suddenly in these difficult times the world becomes a better place!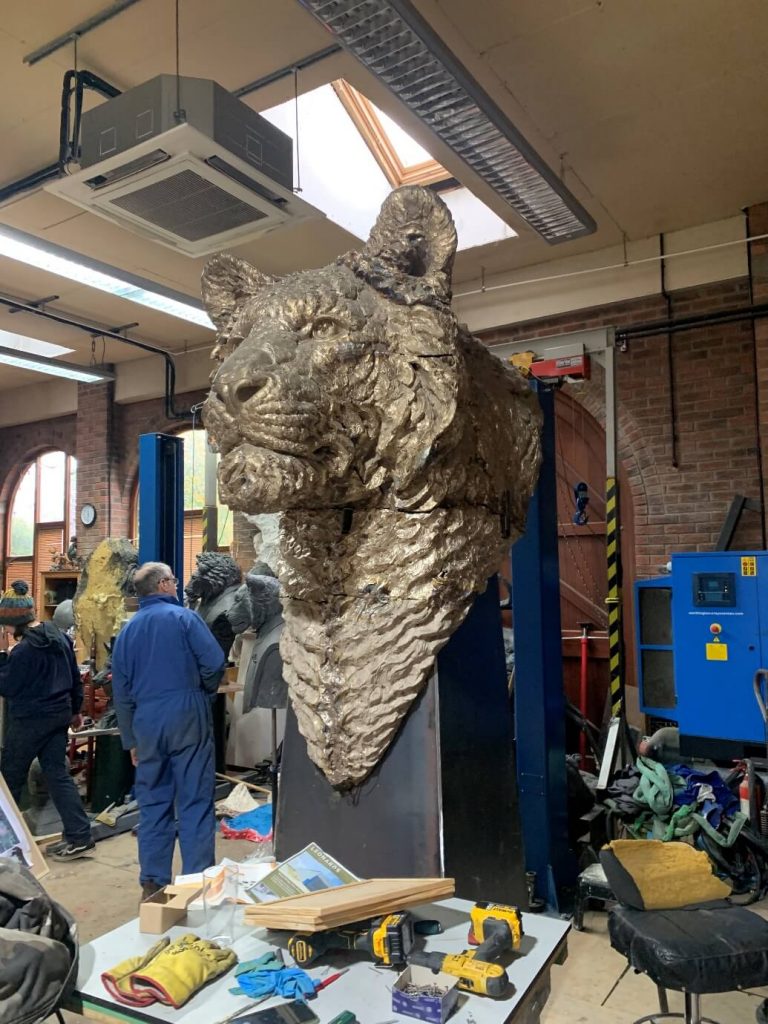 If you would like to discover more about Harvey's work visit his website
If you would like to know more about the monument project and how to get involved visit the Leicester Tigers website https://www.leicestertigers.com/news/gallery-foundation-monument-the-making-of-a-tiger