Our District Churches in Colour
We begin a series looking at the various churches in the Kibworth & District Chronicle delivery area starting with a five-star example.
St John the Baptist at Kings Norton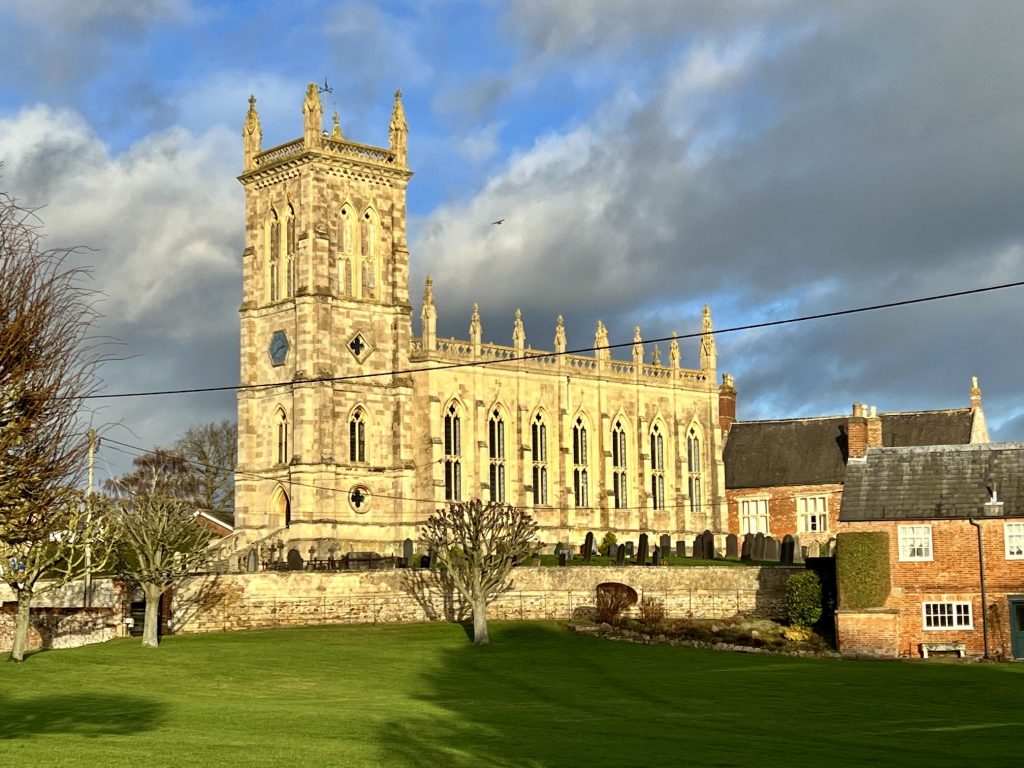 Gothic Revival
St John the Baptist at Kings Norton, a Gothic Revival, is what is arguably the best church in our district and according to Sir Nikolaus Pevsner in his series 'The Buildings of England', this church is "one of the most remarkable in England".
It was built for William Fortrey, the squire, by the younger John Wing of North Luffenham and cost him over £20,000. It was started in 1760 and completed in 1761 save for the spire which was completed in 1775.
Ketton Stone
The tower is brick built with a facing of Ketton stone which is used throughout the rest of the church. The church is remarkable for its simplicity for the period.
The pinnacles on the top of the tower are more in the style of Revival than true Gothic. It has an aisleless nave and remarkably a three-decker pulpit.
The notice outside says this is an early example of Georgian Gothic and this church replaced an earlier building on this same site. It had a crocketed spire (decorated with hooks as on a bishop's staff) some 150 feet high.
When it was struck by lightning for a second time in 1850, it was decided not to rebuild it. What a sight that spire would have been!
Bell Ringing Enthusiast
William Fortery was a bell-ringing enthusiast and intended his new church should be worthy of the fine bells he had commissioned. Of the ten bells originally hung one came from an earlier church and the other nine were cast by Joseph Eayre of St Neots and Thomas Eayre of Kettering.
The bells were hung between 1760 and 1764. Two bells were subsequently removed to reduce the strain on the tower. The clock and chiming machinery are dated 1765 and are inscribed to Joseph Eayre.
Better than worth a visit, worth a detour.
SJP