Kibworth Community Library – Feb 22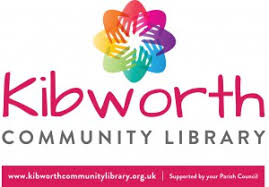 "Life's too short to wake up with regrets. So, love the people who treat you right, forgive the ones who don't and believe that everything happens for a reason. If you get a chance, take it. If it changes your life let it. Nobody said it'd be easy, they just promised it would be worth it" – Dr Seuss
Wise words from the Doctor. The New Year always seems to bring a need to change something in our lives. Whether it be to lose weight, quit smoking or reduce time on social media, we all seem to feel that we have to do something different.
But we can focus on making positive changes:
Try new things – join a new group or even the library
Talk to strangers – come along to our coffee, cake and conversation and meet new people
Be selfish sometimes – concentrate on your own needs and learn to say no. Make time for yourself to chill out and read a book.
Ok, these may be a little library-orientated but you get the picture!
What's On
Don't forget our children's Dr Seuss fancy dress competition as part of the Leicester Comedy Festival. It runs from February 10 – 14. It's for 3 – 7 year olds and should be any funny character from a Dr Seuss book created using household items. No shop bought outfits please. A beautiful set of Dr Seuss books is the prize, kindly donated by Miller Homes. Just call the library during opening hours to arrange to have a photo taken of your child in their lovely outfit. This will be passed on to the judges.
Also, as part of the Comedy Festival, we are hosting the wonderful Brian Bilston for Kibworth Books on Thursday 10 February at 7.30pm. Known as the poet laureate of Twitter, Brian is promoting his new book "Alexa, what is there to know about love?" Tickets from the Bookshop.
We have a Book Sale on Saturday 12 February. We're sorry but it will be the last one where our books are only 50p. From March they will be going up to £1 for the paperbacks and £2 for the hardbacks. As you know we are a charity, completely run by volunteers, and every penny we raise goes to keeping us open. Like other charities, the last two years have been hard on us. So please come along and grab those last bargains!
Julie Harrison