Kibworth Band at Christmas and Beyond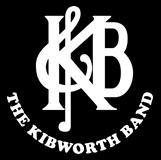 It was with considerable regret that we cancelled our Christmas Concert. The decision was made in view of the Covid situation and the likely age range of the audience. Hopefully 2022 will allow us to put on a summer concert.
As in other years the main focus of our attention in the months after Christmas is the area contest. This is normally held in early March at Bedworth but this year because the Civic Centre is being used for Covid related purposes we have both a change of venue and date.
This year's contest will take place on Saturday 26 February at The Cube in Corby. Here we will be playing a piece of music by Gilbert Vinter entitled Spectrum .
Unfortunately due to Covid restrictions and other illness we have lost some our longstanding players and are currently recruiting.  Among the players who will be joining us is Derek Wadey. Derek is a Kibworth lad who played with the band for many years and we are delighted to welcome him back.Isabel Bingham