Last Minute Theatre

Jack and the Beanstalk – January 2022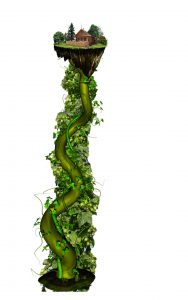 Christmas presents solved! Pantomime Tickets for your friends and family as a fabulous treat to chase away the post-Christmas blues – an instant hit!
Priced at £5 for matinees and £6 for evening performances. Our family pantomime won't break the bank, but will leave lots of great memories of fun, laughter and live theatre.
There will be 6 performances, (3 matinees and 3 evenings), details of which are as follows:
SATURDAY January 22nd – 2.30pm and 7.30pm
SUNDAY January 23rd – 2.30pm
FRIDAY January 28th – 7.30pm
SATURDAY January 29th – 2.30pm and 7.30pm
You can be assured that we shall be observing all Covid requirements, (as we are doing during rehearsals with lateral flow testing, ventilation, restriction with numbers in rooms, masks if required, etc.)
Safety – hand in hand (or elbow to elbow!) – with Entertainment.
Posters, flyers and banners will be available soon but feel free to reserve tickets by text, phone or email to 07710 112346 or maryjo1952@hotmail.co.uk
Come and join us to experience the magic of 'Jack and the Beanstalk'.
See you there!
Mary J Orton