Rotary Bonfire and Fireworks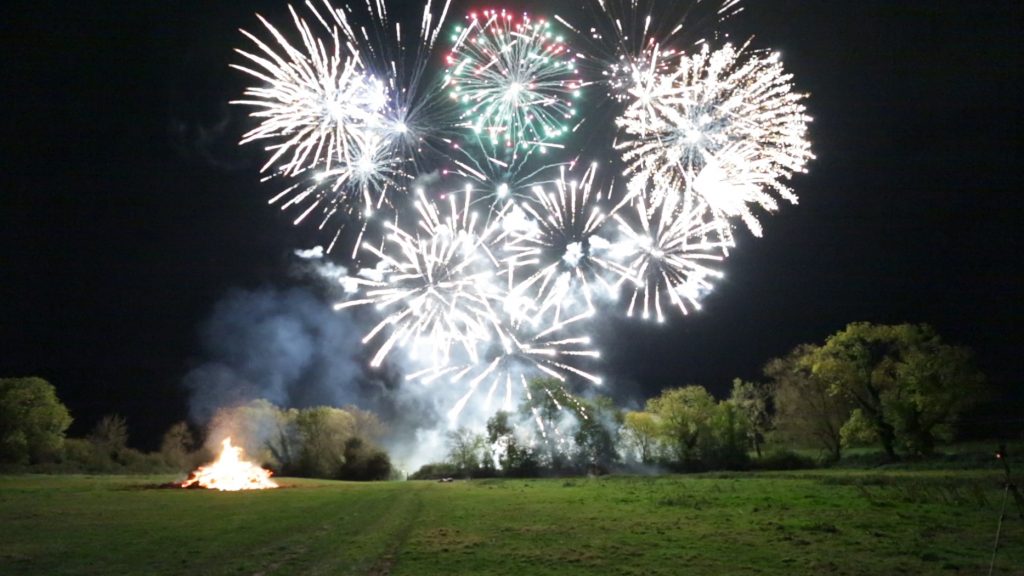 Saturday 6th November 2021
The gates opened at 5.30pm on Saturday and two and a half thousand people arrived at the event. The Scouts and Guides made guys for the bonfire that roared in the stiff breeze at 6.15pm.
Dave Rockman and his team treated the crowd to a magnificent display from Hi-5 Fireworks. Rotary President Robert Easthope made a donation so that his grandchildren L'naie and Roman could press the VIP button to start the display.
Overcoming BBQs not working
The Kibworth Scouts and Guides had set up tents so that barbequed beefburgers, hot dogs and hot drinks were available. Sam Arnold, Kibworth Scout Leader reported: 'The Kibworth Scouts & Guides were back serving hot food and refreshments, after a year off during the pandemic. Early set backs, including the group's bbq deciding 'of all days' to not work were soon overcome by the amazing work of the volunteer leaders and supporting parents.'
Saving a few for the nightwatch
Burgers and hot dogs were supplied by local Kibworth butcher Bridge67 and cooked fresh to order. They were soon going out to our villagers. With one bbq down, the Scout and Guide leaders, with help from the District Explorer Scouts, sold close to 400 burgers and sausages. Just leaving only enough for the scouts to eat before they camped over night to keep an eye on the bonfire.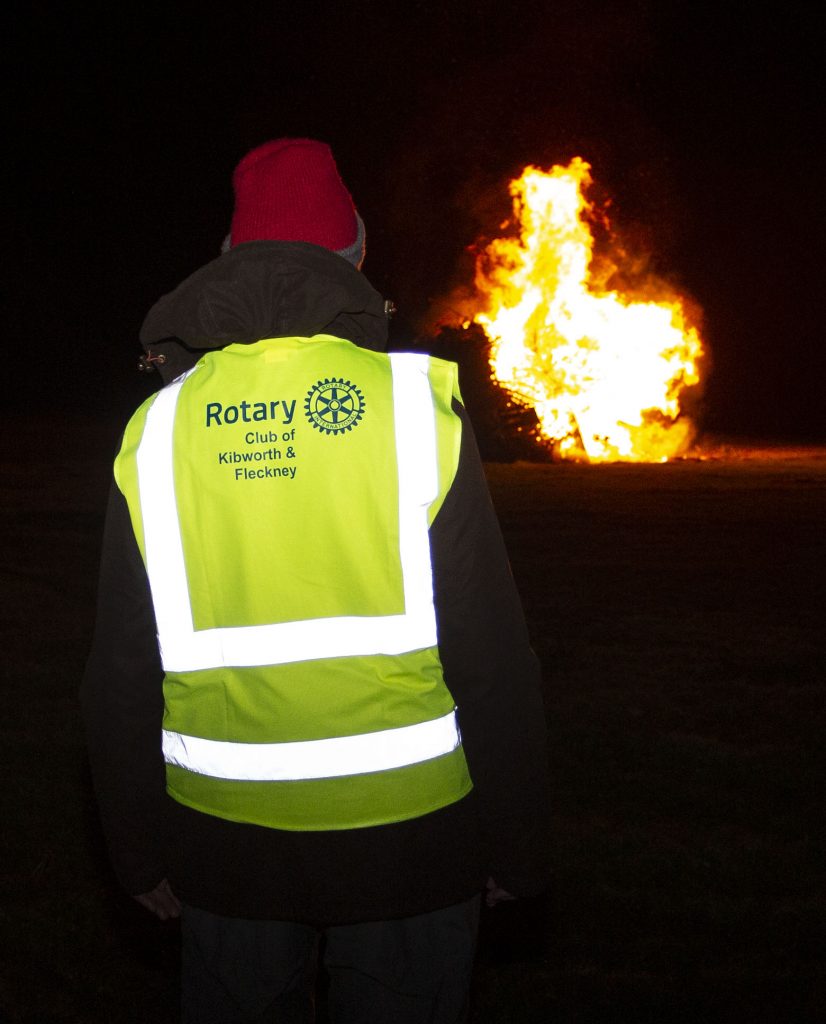 Thanks to many we pulled of a great Community Event.
Kibworth Co-op kindly helped with the purchase of bread rolls, refreshments and, not forgetting the ketchup! Together with Bridge67 and Mark from Moss farm who helped the Scouts build the guys, it was a true locally supported and organised event that raised hundreds of pounds for our young people.
We thank those at the Coach & Horses, Kibworth Post Office and Fleckney Library for selling pre-event tickets, but a particular mention of Gurmukh Singh at the Post Office who sold over £6000 worth of tickets. The total raised, after expenses, was over £12K, which will benefit our local youth groups including the Scouts.
Graham Thompson