Phoenix Rises from Wistow Maze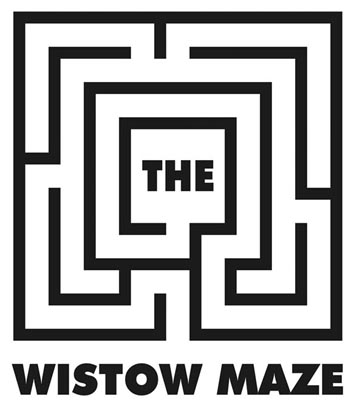 To mark a new beginning of hope and freedom, the award winning Wistow Maze has been designed in the shape of a Phoenix rising from the flames.
The giant eight acre maize maze has a fun Quiz Trail hidden amongst its three miles of pathways. High level bridges and towers give stunning panoramic views.
Visitors have to find 12 quiz boards which will test their knowledge on other mythical creatures.
"The Phoenix is often used as a symbol of recovery and renewal, which seems very appropriate for this year" explains Diana Brooks, owner of Wistow Maze. "With plenty of space, our maze offers great outdoor entertainment for young and old."

Visitors can also take part in a variety of mini mazes and games in the Activity Funyard. This includes a space hopper track, hoopla, beanbag throwing and a football shooting game.
Across the road is the Wistow Rural Centre. This has a café, garden centre, art gallery, model village and numerous shops. This is a great day out for all ages.
Wistow Maze, winner of Leicestershire's 'Best Visitor Attraction' attracts over 20,000 visitors each year.
Opens: Mon 19 July – Sun 5 Sept (daily), then weekends only until Sun 19 Sept.
10am – 6pm Free Parking.
Admission charges: Child £6.95 Adult £8.50 Family Ticket (2+2) £28.
The website https://www.wistow.com/wistow-maze/ has all the information you need. Find directions, how the maze was made, picture gallery, timings, prices, as well as the telephone number 07884 403889.
Diana Brooks