Kibworth Golf Club
72 holes in one day
Kevin Messenger, John Allen, Scott Pilkington and Neil Hammond have completed numerous challenges for charity in the past. This year their new found love of golf sees them doing it again! They are going to play 72 holes in one day at Kibworth Golf Club on Friday 2 July to raise money for Prostate Cancer.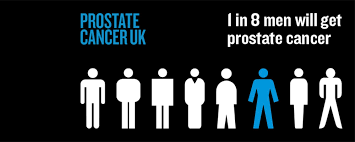 In the UK, about one in eight men will be diagnosed with prostate cancer in their lifetime. 72 holes will mean around 26 miles of walking and we expect around 400 shots per player, given our current form.
Our tee times are 6:00am, 9.30am, 1:30pm and 5:30pm for anyone wanting to come and support us in any way. If you'd like to support us in any other way, please get in touch.
We will hopefully leave some donation tins in the shop and clubhouse, or you can donate at this link https://www.justgiving.com/fundraising/kibworthbandits
Kevin Messenger