Kibworth Band June 2021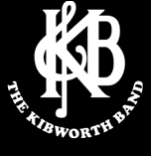 After over a year of inactivity we are looking to the next Covid lockdown announcements. We hope that we will be able to reopen the band room and restart rehearsals, albeit with 'bell covers' on all the instruments and socially distanced seating.
Our first planned engagement is in Melton Mowbray Town Park on Sunday 25 July. This is, of course, dependent on a relaxation of the Covid rules. We may have a possible reorganisation / relocation of the event by the organisers. The problem is that whilst it is a large park, the bandstand is a tight fit at the best of times. It certainly couldn't support social distancing.
Looking forward, we are hoping to be able to put on a Christmas Concert in Kibworth. More details of this in later editions of the Chronicle.
Isabel Bingham