Perfectly Polarised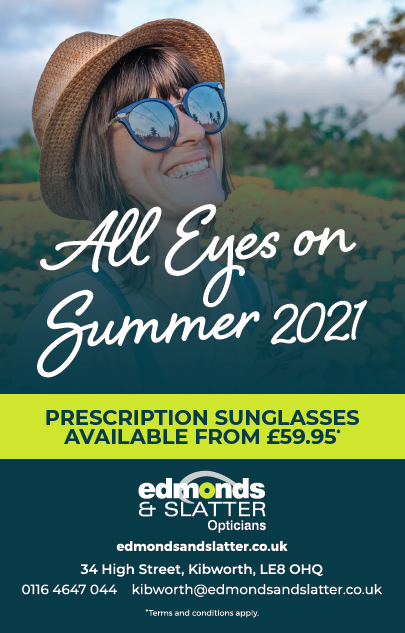 Summer is almost here! With 2020 behind us, the prospect of holidays and even (fingers crossed) foreign travel to sunnier climes is a very real possibility. But, if you are going to enjoy the sun this year it's still essential to protect your eyes from damaging rays of sunlight. Whilst, of course, still looking fabulous.
New sunglasses?
Here at Edmonds & Slatter we don't need to tell you that we always have a wide array of new and fashionable sunglasses. But more importantly we can fit those sunglasses with the highest quality, polarising technology lenses, in a range of colours. The word polarising is often bandied around as an important feature of sunglasses. But, what does it mean?
A lens has a basic tint and UV coating applied. It is then dipped into a dye bath until the desired depth of tint is achieved. Finally, the lens is dipped into another bath to apply the UV coating. As you can appreciate, this process clearly doesn't do much more than add colour to the lens alongside the UV protection.
Cutting out reflective glare
Applying a polarising tint to a lens is a much more complex process. This achieves a lot more than just adding a bit of colour. It includes a chemical process to create a polarising film. A polarising lens is specially designed to cut out 100% of horizontal glare.
This is most noticeable when you come across a highly reflective surface. This maybe bright sunlight reflecting directly into your eyes, such as a wet road, car roof and windscreen. Or even the glare from the swimming pool in your holiday villa.
Comfort for driving
From the previous examples it's clear that polarising lenses make for a much more comfortable option when driving, providing you with greatly improved clarity.
Polarising lenses also provide enhanced colour perception, by improving contrast in comparison to a basic tint. So, when you're exploring ancient Roman ruins in Italy, the architecture of Barcelona's cityscape or Britain's glorious coastline you won't lose the vibrancy of your beautiful surroundings.
UV protection is again still of the highest level. So, you can rest assured that there is no compromise to your protection. This is whether you are reading on the white sands of a Greek island beach or devouring a mouth-watering Cornish pasty.
To see an example of polarising lenses in action. Or, for further information, please enquire at any of our practices. Get ready to order your polarising sunglasses as we embark on a very different summer to last year!
Amy Coleburne@Edmonds & Slatter Opticians