Kibworth Community Library.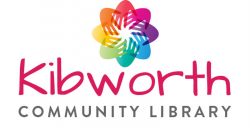 "Any day spent with you is my favourite day. So, today is my new favourite day."— Winnie the Pooh
The library is open.
Kibworth Community Library is open again and that means we get to spend time with our lovely customers, we have missed you!
Our first few days have gone very well. Many familiar faces, lots of new books flying off the shelves and plenty of smiles (even if they're still hidden behind masks). It has been wonderful to see the village businesses re-open. Let us all try and do everything we can to support each and every one, and keep our High Street(and other roads) alive.
Lending and selling books but…..
Kibworth Community Library is still only lending and selling books but hopefully we'll soon be thinking about reintroducing our small groups and events, making our public computers accessible and maybe holding a Book and Plant Sale!
We have been so grateful to those of you who have made donations to us throughout this last year. You have kept us going, thank you.
Our opening hours for now are:
Monday 2 – 4pm
Tuesday 10am – 12pm
Wednesday 2 – 4pm
Saturday 10am – 12pm
Julie Harrison