Kibworth and Fleckney Rotary.
KIBWORTH & FLECKNEY ROTARY SAY SUPPORT LOCAL CHARITIES.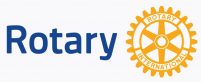 Local charities have struggled.
Whether it's 50p or £50 please help local charities who have struggled during the pandemic. If you don't wish to take part in a challenge, you can still donate. We have had a great response to the Sunflower challenge but we still have plenty of seeds if you wish to take part.
Set your own target.

As the Covid restrictions reduce, how about that 'Rotary Round the Clock Challenge'? Set your own target. It doesn't need to be twelve hours and can be any activity, including all age groups. You could choose a community activity, doing something worthwhile and getting sponsored as well, perhaps litter picking or gardening? So, choose your time challenge, get sponsored and complete your challenge. All info can be found on our website or facebook page. www.facebook.com/KibworthFleckneyRotaryClub or search for Rotary Club of Kibworth & Fleckney.
For more information.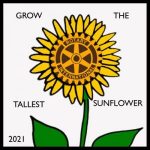 Round the Clock Challenge Challenge- grahamapt@btinternet.com Grow the Tallest Sunflower- keith.senior@btinternet.com TO DONATE FOLLOW THE LINKS
www.justgiving.com/campaign/rotaryroundtheclockchallenge
www.justgiving.com/campaign/growasunflower2021
Rotarian John Addison and I are practising what we preach and plan a twelve hour sponsored golf challenge in May, to support LOROS. What will your challenge be?
Graham Thompson