In the Spotlight: Rosie Made a Thing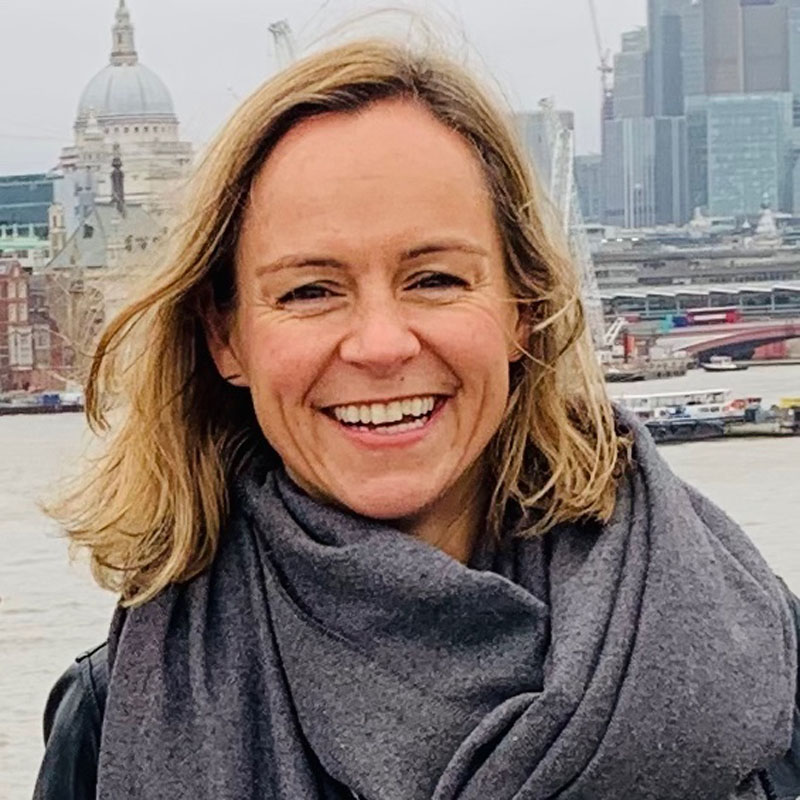 Rosie was born in Keyham but spent most of her childhood living in Oadby where she went to Leicester High School. She studied Sports Science at Loughborough University. In her twenties, she lived in the South of France for a short time and then moved to London where she worked as a PE teacher in a Prep School in Chiswick. Now married with 3 children, she moved to Kibworth shortly before their first child started school in 2012.
1 What is your earliest memory?
My grandparents lived in Kibworth when I was little and owned an Antique Centre at the top of Weir Road. I remember finding it all pretty boring except for the little café in the back with a tub of traffic light lollies.
2 You run a business in the village. Can you tell us a bit about it?
I've been running Rosie Made A Thing for about 6 years now. We design and sell greetings cards, stationery and gifts to retailers around the world and direct to customers online. Our customers include well-known High Street names as well as Independents across the UK.
The cards are printed in Leicester and are then delivered to our fulfilment warehouse in Gloucestershire, from where all our wholesale orders are fulfilled. We have a small (but brilliant) team of local ladies based in Kibworth who make sure everything runs smoothly.
3 What did you want to be when you were growing up?
A forensic scientist. Or a taxi driver.
4 What do you do to relax?
I enjoy running (slowly) and having Friday drinks in the Swan with my buddies. The latter is not conducive to running any faster.
5 What was your most embarrassing moment?
I once walked all the way into Harborough from the train station with my skirt tucked in my knickers before a very nice man tapped me on the shoulder and let me know.
6 What do you like most about this area and what (if anything) would you change?
I love the village feel of Kibworth and the fact that you can't walk to the Coop without seeing five people that you know. Our kids do a lot of sport and we feel very lucky to have such brilliant clubs within walking distance.
7 What achievements are you most proud of?
I am really proud of building a business and doing something that I love, also that I can fit work around my kids (my greatest achievements). I'm grateful that I have always been able to pick them up from school, go to Christmas Decoration Day, etc. It's a bit of a juggle but they appear relatively unharmed.
8 Who (alive or dead) would you like to invite to a dream dinner party?
Jamie Oliver (if he brings his prawn curry), Victoria Wood and Graham Norton. The chat would be lively and I wouldn't have to cook.
9 If a film were to be made of your life, who would you like to play you?
Jenifer Saunders would be nice. Or Pamela Anderson circa 1990.
Interview by Carol Townend