Genesis Reflective Products.
Hidden Gem!
You may not know they are there but Genesis Reflective Products have been in Kibworth for 28 years. The small factory unit lies behind the big orange gates of Crouch Commercials on Harborough Road Kibworth, the site of the old poultry farm.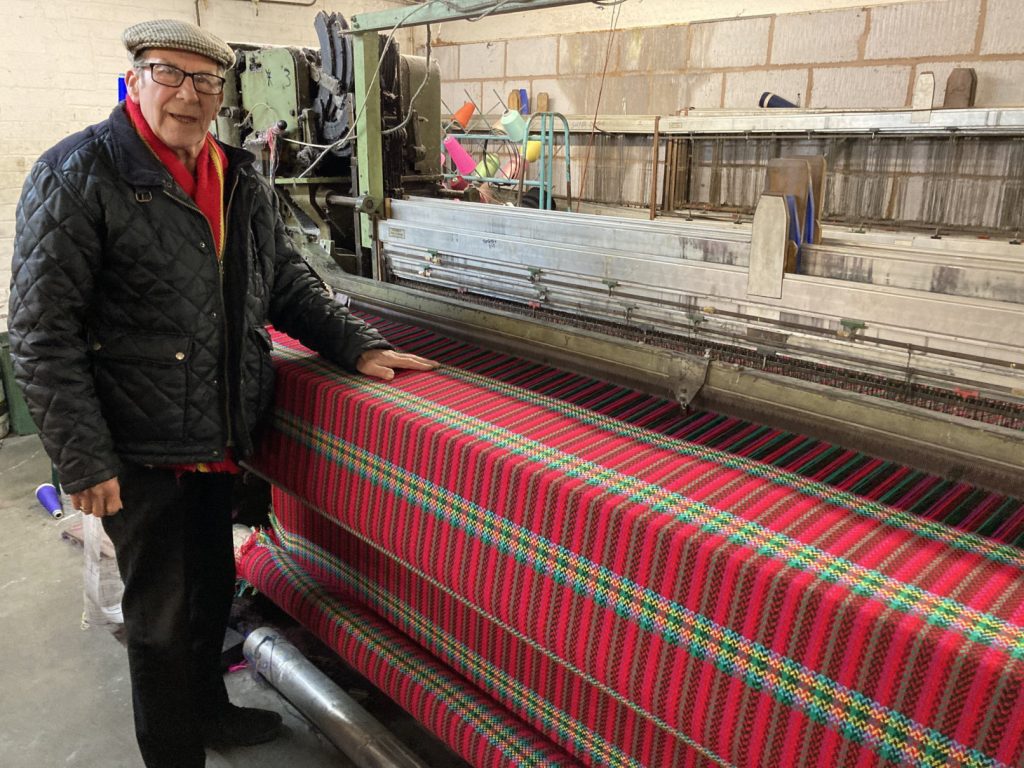 A life in weaving.
Paul Hall who runs the business has been in the weaving industry since the age of 15 starting as a weaver in the Lancashire mills where he was born. He eventually moved to Leicester to work for Monsanto and opened up their textile development sector. Paul set up his own business some 40 years ago, starting by weaving triple-layered horse blankets that helped keep horses dry by wicking the moisture away from them.
Specialist reflective fabrics.
The company has six vertical weaving looms, a rarity these days, with the next nearest broadloom weaver being some 150 miles away. They have engaged in concentrating on developing specialist fabrics. For example they make children's scarves that light up in car headlights, reflective ropes, dog leads and coats, equestrian clothing plus other reflective items used by the fire service and the police.
Face masks, throws and blankets.
As the demand for face coverings has increased, they are now specialising in the manufacture of face masks that match school colours, football club and rugby club colours etc.
A constant on the production line at Genesis Reflective Oroducts are their multicoloured blankets and throws which are sold to a number of retail outlets and do a roaring trade at Harborough indoor market.
Produced and made in the UK.
Paul is rightly proud of the fact that all of the products are designed and manufactured in the UK. They are about to launch on eBay for the purchase of masks and throws.
If you are interested in purchasing any items from Genesis Reflective Products, Paul can be contacted on 07746776816 or visit him at 77a Harborough Road, Kibworth LE8 0RB, just press the Genesis bell
See some items at www.genesisreflectiveproducts.com