Children's Mental Health Week.
A date for your diary.
Children's Mental Health Week will take place from 1-7 February.
Week-Being Activities.
During this week, Kibworth Primary school will be doing lots of well-being activities with the children and staff to support their mental health. As part of our effort to help raise awareness of cUildren's mental health we are hoping as many people as possible join in with the well-being wave.
A handy template!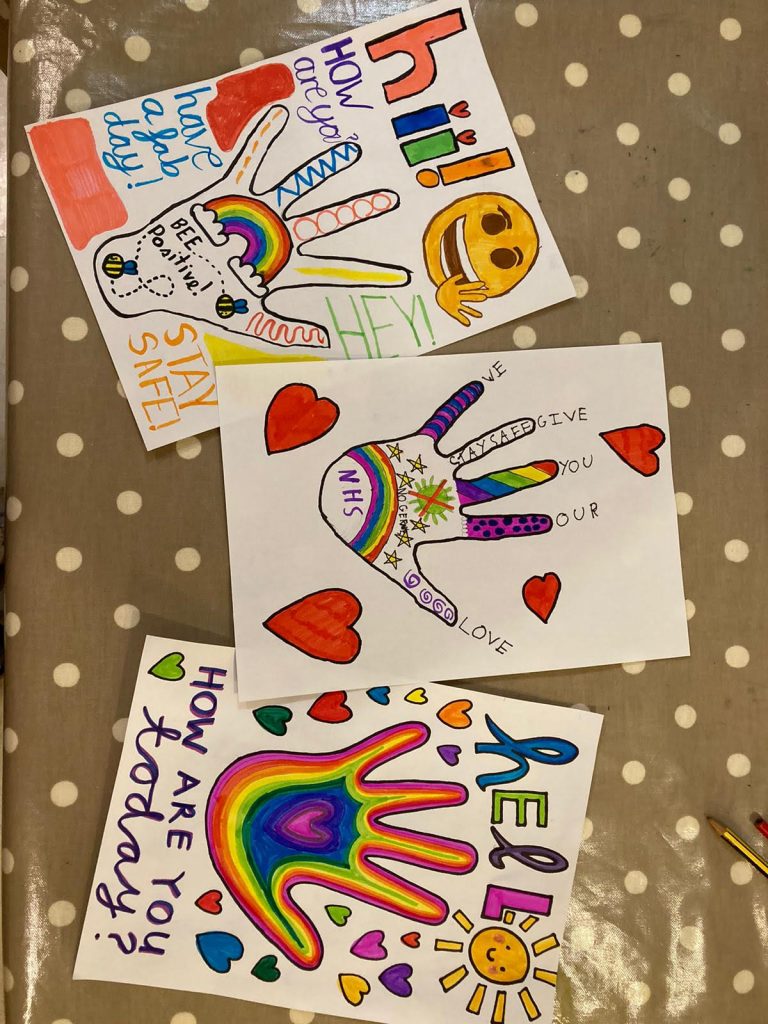 It's a simple concept, just get a bit of paper draw around your hand and then fill it in with some nice bright colours or inspirational words.
Then from 1 February pop it up in your window for the world to see! The idea then is that when you're out walking you can spot them in windows.
We hope it will put a smile on people's faces and will help us feel united while we can't be together. Well-being is something that's especially important at the moment with the stresses and strains that the lockdown and virus have bought.
So please help us in Children's Mental Health Week by doing this simple creative task. Imagine how uplifting it will be on your daily walk to see those positive waving hand.
Spot them and smile.
For more information head to our Facebook page https://www.facebook.com/groups/808153556019069/?ref=share or post pictures of your well-being wave using #wellbeingwave.
Cassie Greenwood, Kibworth Mental Health and Well-Being Group