VASL November 2020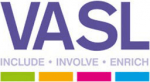 Kerry Turnbull, VASL (Voluntary Action South Leicestershire) Support for Carers Service Manager, is very pleased to announce that a Carers Passport has been launched across Leicester, Leicestershire and Rutland.
"I would personally like to thank the team for all their hard work and dedication in getting this off the ground. Thank you to all the carers that have had involvement with the carers passport, we would not of been able to do this without your vital input. Thank you."
We know at Support for Carers the difficulty carers face on a day to day basis, especially through this pandemic. We were overwhelmed by calls from carers saying they had no proof to show who they were and could not access supermarkets at the vulnerable time slots in order to get their shopping for example.
Emergency Card
Carers were also worried about visiting their cared for to provide support. As soon as this was brought to our attention we instantly used our carers emergency card as a form of ID. This worked well as a temporary measure at that time.
We learned very quickly that our carers need a form of ID, to be recognised for the vital support they provide, to raise awareness of their caring role and get the help and advice needed.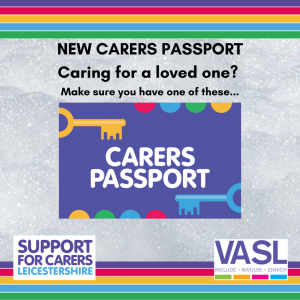 A Carers Passport would enable carers to do just that. The carers passport has a 'key' in the design, to show that this passport should unlock doors for carers so they can be recognised and get the advice and support they need.
For all of our carers that are registered with us at Support for Carers you will be receiving it shortly in the post.
If you would prefer it to be emailed so you can download it on your phone let us know by emailing the team at maureen@supportforcarers.org.
Alternatively, if you would like to apply for a carers passport please give the team a call on 01858 468543.
We look forward to hearing from you