Missing cat – Munch
Our much-loved cat Munch has been missing since 12 August.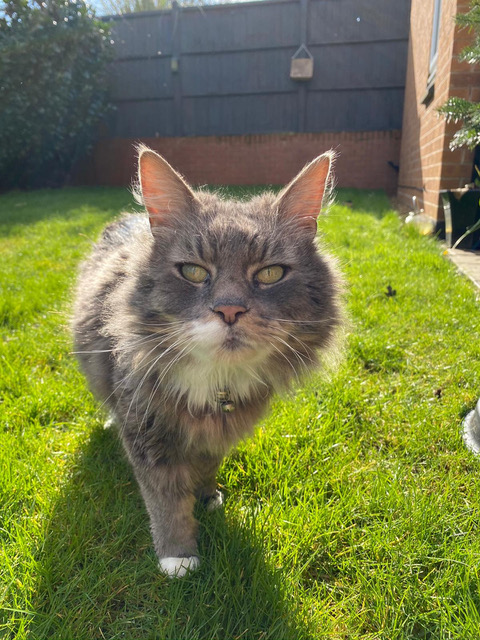 After he disappeared we went out looking for him every day, searching everywhere in Kibworth. We put up posters and put a post on a Facebook Group for the Kibworth area and we initially had a good response as people were checking their sheds, garages and gardens.
We are appealing again because we really miss him and hope that the distribution of the Chronicle will refresh our search. Maybe someone is currently looking after him.
Munch went missing from the Welton Close area, Kibworth Beauchamp. He is very friendly and loving.
He was last seen wearing a blue camouflage collar with an engraved nametag 'Munch' and a bell.
If you have seen him or have any information please get in touch on 07539 354078.
Sharon Clary