The Great War: Private Tom Brutnell
In May 2015 an article was published in the Kibworth Chronicle and I came across it recently whilst carrying out family history research.
My maternal grandma was engaged to be married to Tom when he was killed offshore at Alexandria.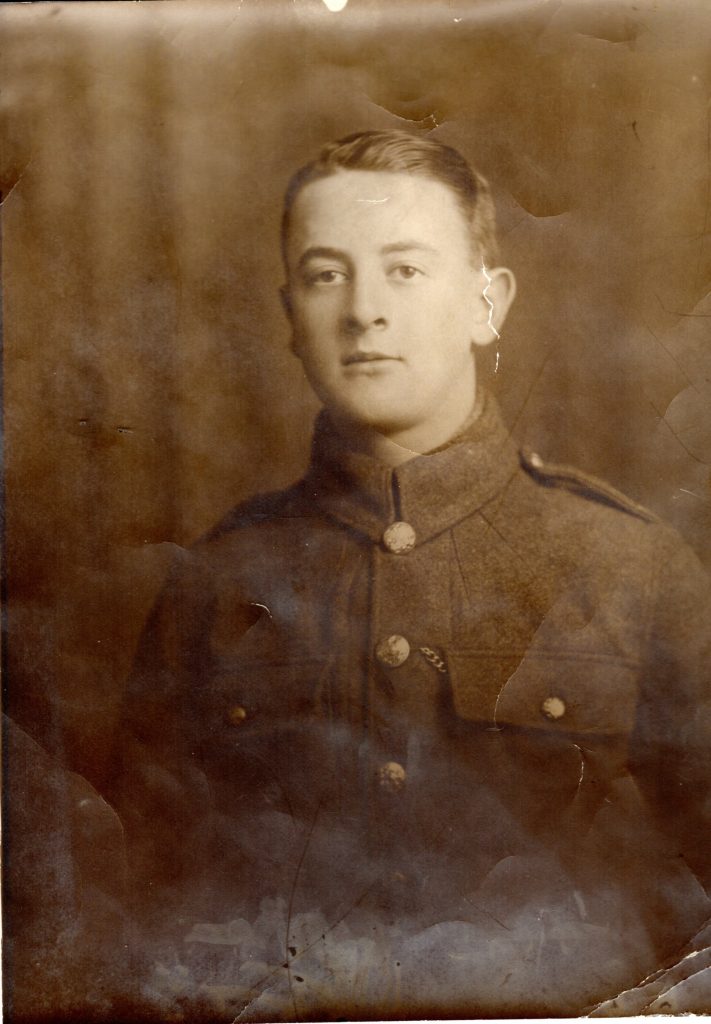 I have a copy of his will and a 'very' large photograph of what I believe to be Tom in uniform. I am guessing it is Tom as it was found amongst my grandma's possessions after her death and as she married in 1922 I see no other reason for her having this photograph.
My mother had also made the same assumption as she only found the photo, will, etc. after her mother's death and had never seen them before although she was aware of her mother's previous engagement. I attach a copy of the photograph although how I ever confirm that it is Tom I don't know.
There is also a very touching postcard sent to my grandma (who lived on Dover Street, which I believe still exists?) on February 23, 1917 from his camp in Bromley.
It is also interesting that the army paymaster subsequently paid an equal amount of money to my grandma and Mrs Fanny Brutnell. The will had suggested that money should also be paid to Tom's brother Walter but I have no record of that.
I believe that Tom, according to the Commonwealth War Graves Commission, is also remembered on the Chatby War Memorial in Alexandria.
The Chatty Memorial stands at the eastern end of the cemetery and commemorates almost 1,000 Commonwealth servicemen who died during the First World War and have no other grave but the sea.
Many of them were lost when hospital ships or transports were sunk in the Mediterranean, sailing to or from Alexandria. Others died of wounds or sickness while aboard such vessels and were buried at sea.
I only wish I had seen your article earlier and I doubt this is of interest now but if there is a local historical society or similar I would be grateful if you could pass on this email. Confirmation that it is Tom is probably too late now but its been accepted into my archive as such!
Gary Downey