Jerry's Food
Faced with the dilemma of what to do about the Covid pandemic, I decided to help out by delivering fresh produce boxes whilst the supermarkets weren't an option and to keep busy and active.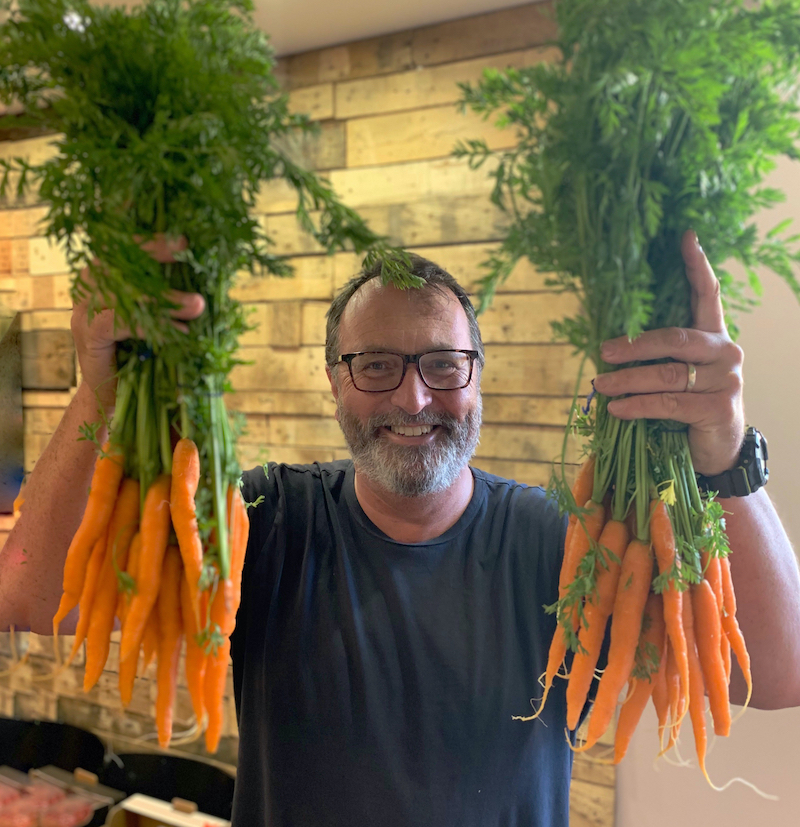 I've always had a passion for cooking  so I find this a really enjoyable pastime. With the help and support from my family, we decided to turn what started out as a few good deeds into a family business and deliver further afield.
Our produce is locally sourced and if possible British grown too. Quality and freshness is a really important factor too.
We have now started selling health led products too such as eggs, organic nut butters, porridge oats, granolas and a whole host of other goods for your convenience.
Local delivery
I deliver direct to customers doors and what started out in just Kibworth has now expanded to all villages too as well as to Market Harborough and Great Glen. We now deliver on Mondays and Fridays and you can place your order via our website www.jerrysfoodcompany.co.uk.
I love the garden gate chats I have with everyone each week and the new friends I've made along the way.
My dad sadly passed away in May but he absolutely loved what I'd started and reminding me of how his ancestors did something very similar – he said it took him back to his years of being a farmer in Burton Overy.
If you would like to order from us it's simple – you can log onto our website or give me a call on 07802 931299, if the internet isn't your thing.
You can pick and choose the items you would like delivered creating your own lovely produce box.
There is no minimum order and no charge for delivery. We are a small family friendly business and welcome new customers.
Jerry Wesley