Electrification – it's on its way!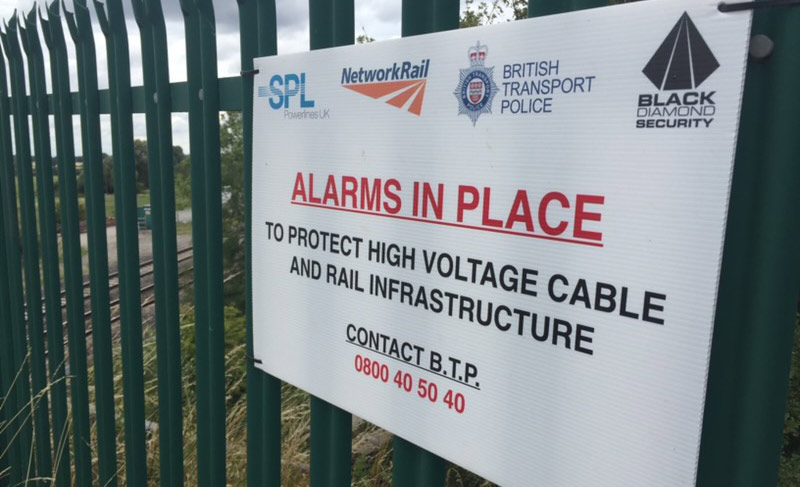 Observed on Wistow Road, Kibworth Harcourt the attached sign affixed to the railings adjacent to the Midland Main Line railway track between Market Harborough and Leicester.
It suggests that work on the electrification of the track, with overhead cables etc, has already commenced. SPL Powerlines UK the main contractor according to its website is a leading independent provider of OHLE (Over Head Line Equipment). Their website goes on to say, "The business provides turnkey OHLE capabilities from design through installation and commissioning to final testing."

This work is expected to be completed by December 2023 after which we should have quieter trains.
Currently the situation is that at some future date when the upgrade is partially finished, i.e. electrification from London to MH, that you may be travelling from London St Pancras to Market Harborough by a train pulled by an electric motive power unit. The train will then switch to its onboard diesel motive power unit for the final 16 miles journey into Leicester and thereafter to Sheffield, Derby, Nottingham or Chesterfield.
Observant