Kibworth's New Estates
I am sure readers can not help but notice that our medium sized village (actually its two villages called Kibworth Harcourt and Kibworth Beauchamp) is expanding almost expeditiously with the building in recent times of Kibworth's new estates.
Obviously we welcome everyone to our village and hope that many newcomers are able to join the active community that thrives here. We look forward to many of our new neighbours participating in the local groups, clubs and societies especially once COVID-19 is behind us.
For readers who are interested in the new builds they are on three distinct sets of street namely:
David Wilson Homes/Miller Homes (195 new homes)
Cuckoo Drive LE8 0XL
Wagtail Avenue LE8 0XN
Robin Drive LE8 0XP or LE8 0XS
Lapwing Lane (awaiting construction as at Aug. 2020)
Wren Close (awaiting construction as at Aug. 2020)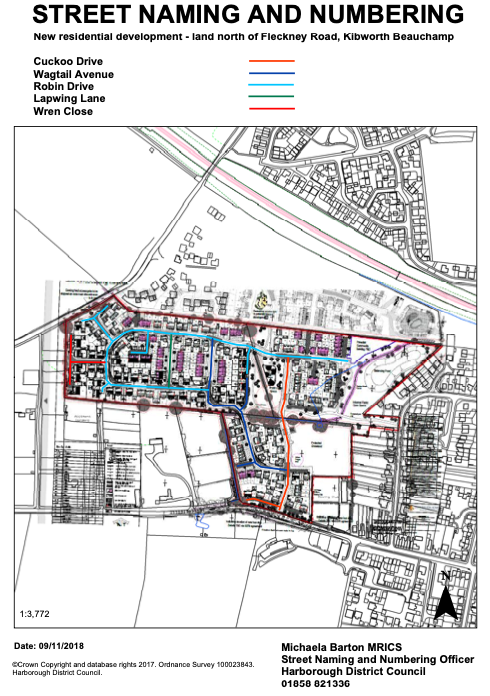 Miller Homes (Centurian Place) (110 new homes)
Churchill Avenue LE8 0UT
Lloyd George Avenue LE8 0UZ
McKenna Close LE8 0UU
Asquith Drive LE8 0UX
Chamberlain Close (awaiting construction as at Aug. 2020)
Balfour Drive LE8 0WJ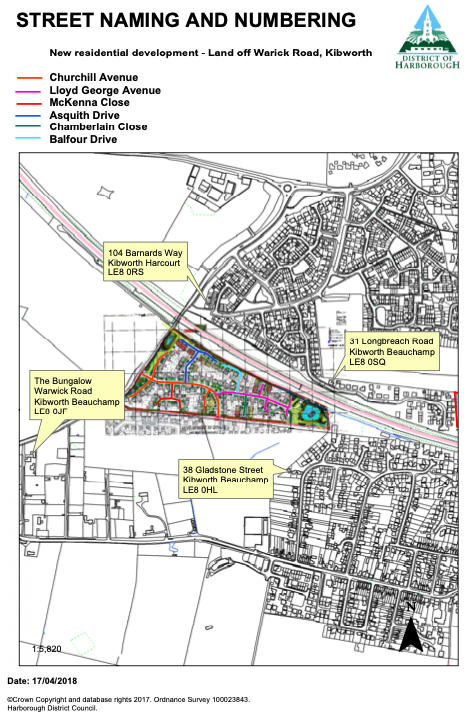 Mulberry Homes (56 new homes)
Manse Drive LE8 0XE or LE8 0XF
Bailey Close LE8 0XG
Chapel Close LE8 0XH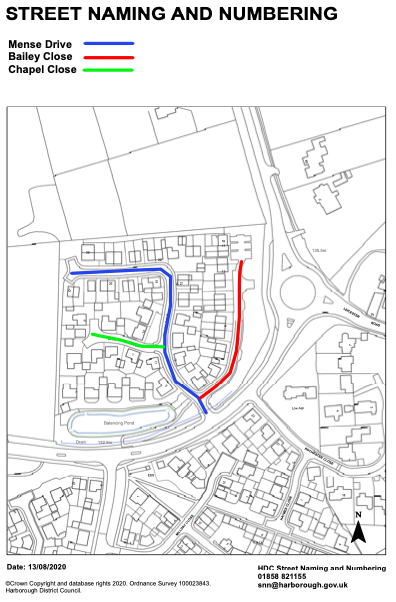 The postcodes for the new streets are given should you be stopped by someone in a van from TNT, DPD, Hermes, ASDA, Sainsbury's, OCADO, POST OFFICE, Amazon, YODEL the list goes on as to who are trying to locate one of these streets and their SatNav isn't fully up to date.
Kibworth & District Chronicle welcomes you
As the number of households increase in the 29 villages of our distribution area, the Chronicle's team are always on the look out for volunteers. The whole team at the Chronicle are volunteers, whether it's The Chair, Editorial or even Distribution. So if you live in Kibworth's new estates and would you like to volunteer to distribute copies of The Kibworth & District Chronicle to your neighbours then please get in touch, distribution@kibworthchronicle.com
Stephen Poyzer