New Canicross Course in Kibworth
The first cohort of a new course, to train dog owners to Canicross in Kibworth, with their four legged friends, graduated this week, and they are now taking to tracks and fields to practice their new learned skills.
The four week course was organised by Hare and Hounds Dog Training and equipped the participants to safely practice the sport.
Cross country running
Canicross is the sport of running cross country with a dog – the runner is strapped with a bungee cord to their dog who is wearing a harness and runs out in front.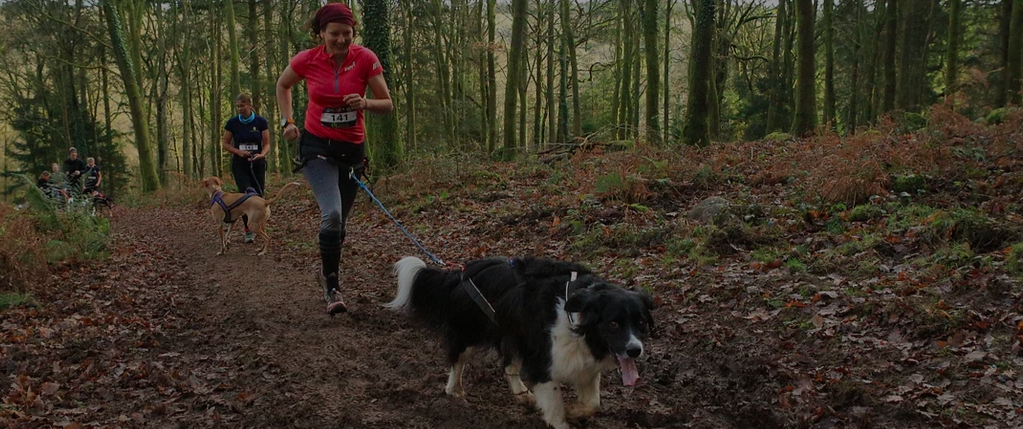 "Canicross is a high energy sport that originated in Europe and is much more than just running with a dog. The runner has to learn to run in sync with their dog, anticipate the animal's every move and guide their direction and speed from behind.

Even though the sport is affiliated with Dog Sledding, the runner needs to run with their dog out in front, rather than having their dog pull them along."

Sue Hardy, Hare and Hounds Canicross Trainer
Equipment
Participants of the Hare and Hounds Canicross Beginner's course learned about choosing the right type of equipment for them and their dog, how to steer speed and direction when running and how to ensure the safety and wellbeing of themselves and their animal before, during and after a run.
"I have been jogging with my dog Milo over the past few months, but wanted to learn how to safely run with him on a harness. The course was really well structured, with lots of opportunities to practice what we were being taught and trial equipment.

It was truly wonderful seeing him develop his confidence and enthusiasm over the four-week course. I now feel that Milo and I can run together as a team, which is something really special."

Barbara Spalek from Rutland, New Hare and Hound Canicross graduate
New Course Starting
The next Hare and Hound Canicross Beginner's course will start on 18 August 2020. So if you want to take part on the next Canicross in Kibworth course, you need to be quick.
To find out more visit www.facebook.com/HareandHoundstraining/ or contact Steve Hare on 07960 167620. The course is open to runners of all abilities and dogs must be over 12 months in age to participate.
Holly Bremner