Widen My Path: A6 Bike Lane Suggestion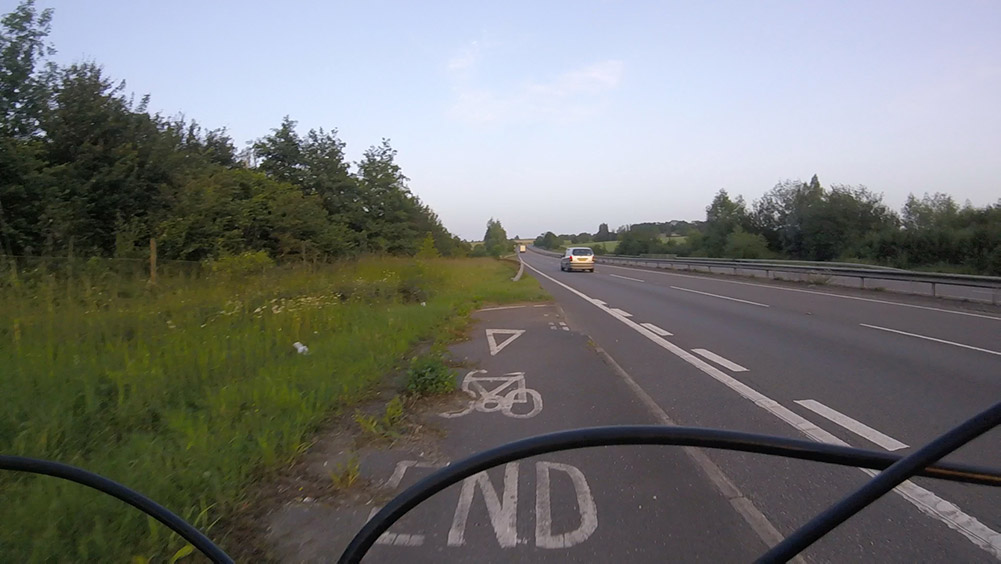 Leaving Great Glen toward Kibworth, cyclists are forced to join 70mph traffic.
To help keep us safe, the government has announced that councils should be creating new cycle ways and wider pavements for physical distancing. We need your help to identify where these are most needed.
 You can add your idea where cycle ways and wider pavements for distancing are needed? It's easy to make suggestions on the web site, Widen My Path.
Here's mine! I've submitted one for the length of the A6 dual carriageway between Kibworth and the Leicester city boundary which could have a lane closed and given over to cyclists, and possibly have a pavement made for walkers. Think how much safer and fitter children cycling between Great Glen and Kibworth High School would be. Since the road was changed to a dual carriageway there hasn't been a direct cycle route between the two villages.
This is the suggestion that I submitted, "The length of the A6 dual carriageway from Kibworth, past Great Glen to the Leicester City boundary could have a lane closed and given over to cyclists with pavement for walkers to make it possible to travel carbon free between Kibworth and Great Glen and on to Oadby and Leicester.
"This would enable young people to cycle to and from Kibworth High School from Great Glen, as there is no other direct route.
"Workers, shoppers and others could travel without their cars to a bigger variety of facilities in Oadby or Leicester.
"The speed limit would be decreased which would help prevent RTAs involving pedestrians on three points where footpaths cross the A6, one of which is very popular for people exercising from Great Glen."
I hope you like the idea!
Now's the time to capitalise on the slightly lower traffic numbers and increase in cyclists and e-bike users who don't want to risk being confined on a bus.
Do add your own to the website!