Joan Stephens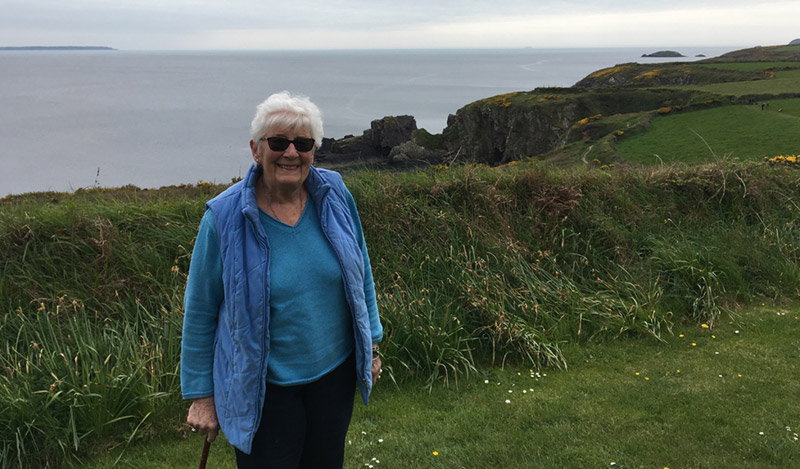 When some three years ago the editor told me that Joan Stephens had asked to contribute articles to The Kibworth Chronicle and perhaps come and work with us, I recall saying "Not the Joan Stephens?"
I had long admired Joan for the way she managed to promote Women's Rights in the workplace by just really being herself. Working women with families in top jobs were a curiosity in the 60s and 70s. There were jobs for women in the knitwear and underwear factories in Leicester but higher up only men were considered suitable.
Joan had shown her intelligence and ability working as a language teacher and on Radio Leicester before becoming a welcome addition to The Leicester Mercury, working mainly on Women's issues. Her reliability, enterprise, friendliness and ability to inspire and support others meant she was very much liked. In fact most who met her wanted to be part of Team Joan. Perhaps not Margaret Thatcher because she had her own team! She, however, was not the only famous personality Joan interviewed. There was David Attenborough, Sue Townsend, Rosemary Conley, Mathew Bourne, Omar Sharif, Prue Leith and Christine Keeler among others. Many of course with links to Leicester. It is a mark of Joan's own personality that she became friends with a number of the people she interviewed.
One of her interviews whilst writing an article on Stoughton Aerodrome led to the offer of a flying lesson. She so loved it that she carried on, gaining her pilot's licence.
Her interests were very varied. With the Leicester Mercury publicity officer, she created an amazing selection of events like an annual fashion show, a wedding fayre and the ploughing match which was immensely popular. Joan was also a restaurant critic and wrote about local food issues. Her interests had an astounding breadth.
For us at The Kibworth Chronicle she produced simple but delicious recipes with few ingredients. I still make her Lemon Tart and loved the fact that she too found time to make Sloe Gin when the sloes graced our hedgerows. Joan also for a little while wrote book reviews, such fine writing, so succinct that there was no need for editing. She worked as a proof reader too and loved her commas. I think she called them "The necessary pause to think."
Within her own village she was involved in the Christmas Tree Festival, the Flower Club and contributed jams, cakes and whatever was required to village fundraising events.
As a wife of 62 years, a mum and a granny she is already much missed by her husband Peter, three daughters, grandchildren and great grandchildren.
We send them our condolences. We will miss her too.
The Kibworth Chronicle team was so sorry to hear that soon after his wife's death, Peter Stephens too has died. Our heartfelt condolences to his daughters, grandchildren and friends on their loss.
RO