Kibworth Band Success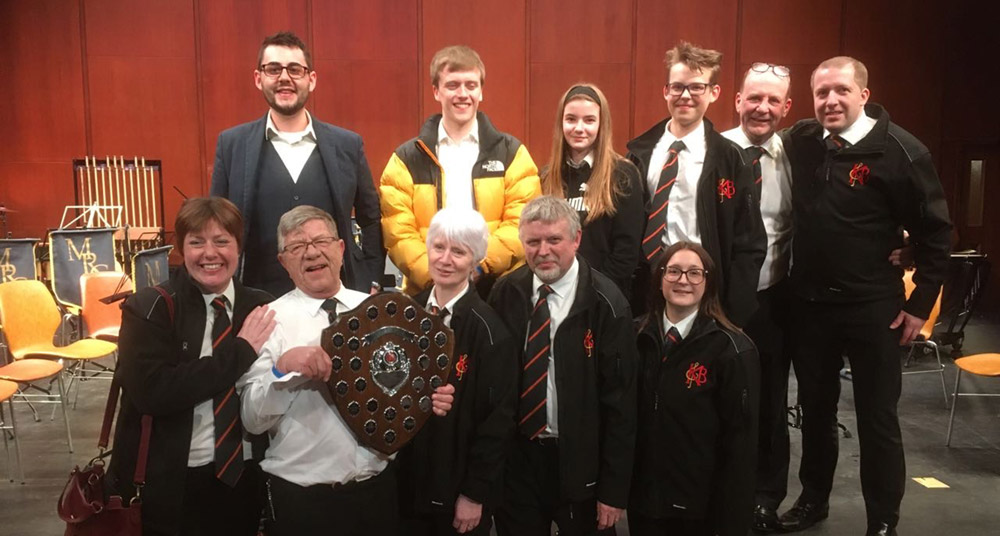 The 'area' contest is the most important contest of the year and one that we must enter to secure our first section grading. Our placings over a three year period are added together and at the end of the year the two bands with the lowest aggregate figure go up a section. We are pleased that out of a field of 16 bands and playing number 5 we were placed 3rd. An excellent result for us and many thanks to our Musical Director Brendan Caddy and all our players for their hard work.
Brendan has given the band a week off after which we will be working on our Summer Programme. Unfortunately every year brings fewer summer park jobs as council budgets are squeezed so we will be looking for alternative venues. One idea we would like to pursue would be a collaboration with a local charity fund raising group.
Concerts can come in many forms from the traditional seated concert to a proms/picnic in the park event, to a cabaret style concert with a more relaxed arrangement of the audience seated around a table with perhaps a bar or bring your own drink!
If anyone is interested in such a joint venture we would be delighted to hear from them. Contact details can be found on our website, www.kibworthband.co.uk.