Re-opening of Illston-on-the -Hill's Village Pump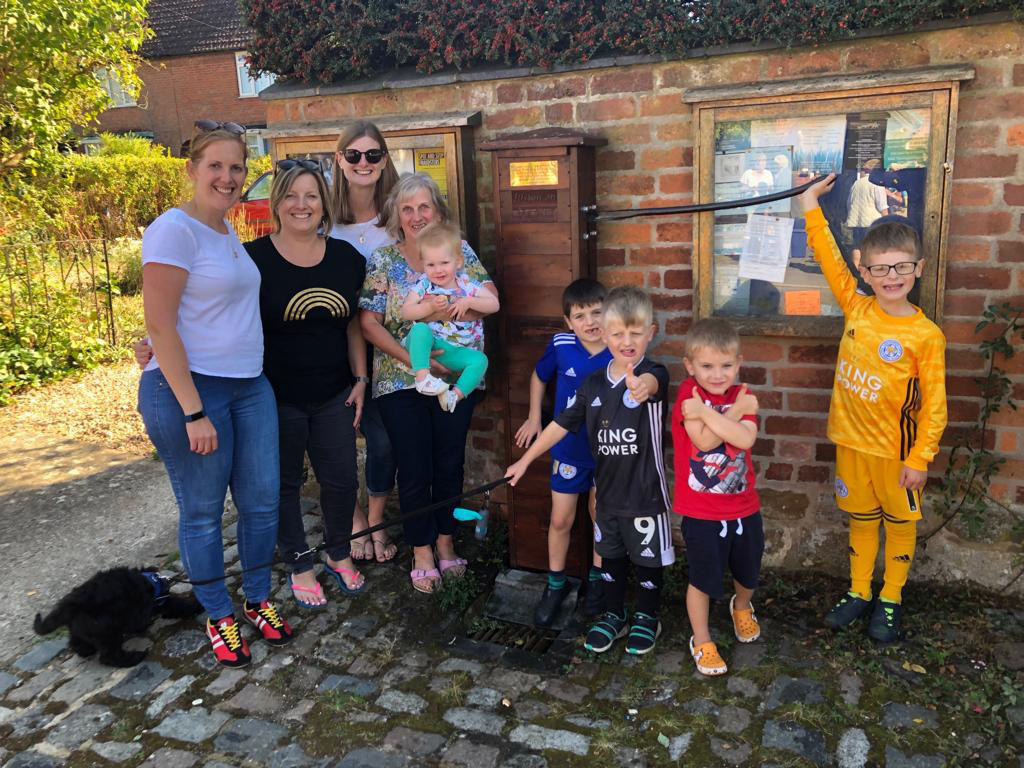 On Saturday 21 September our village pump was re-opened in working order after over 10 years of being out of action.
It was only through the perseverance of Malcolm Radcliffe, that the work was eventually successfully carried out by students from Leicester College.
Sadly Malcolm died soon after the work was completed but he did see the pump working again. All of his immediate family were at the re-opening and unveiled a memorial plaque commemorating Malcolm, not only for his dedication to the renovation of the pump but his tireless work for the village over many years.
For centuries this pump was the only source of fresh water for Illston on the Hill and indeed the church was still using it for baptism services until it stopped working. Happily, a double baptism in the church recently revived the tradition.
A very good barbecue followed the event and was enjoyed by more than 40 villagers. Neil Robertson