Equine Apprentice Of The Year 2019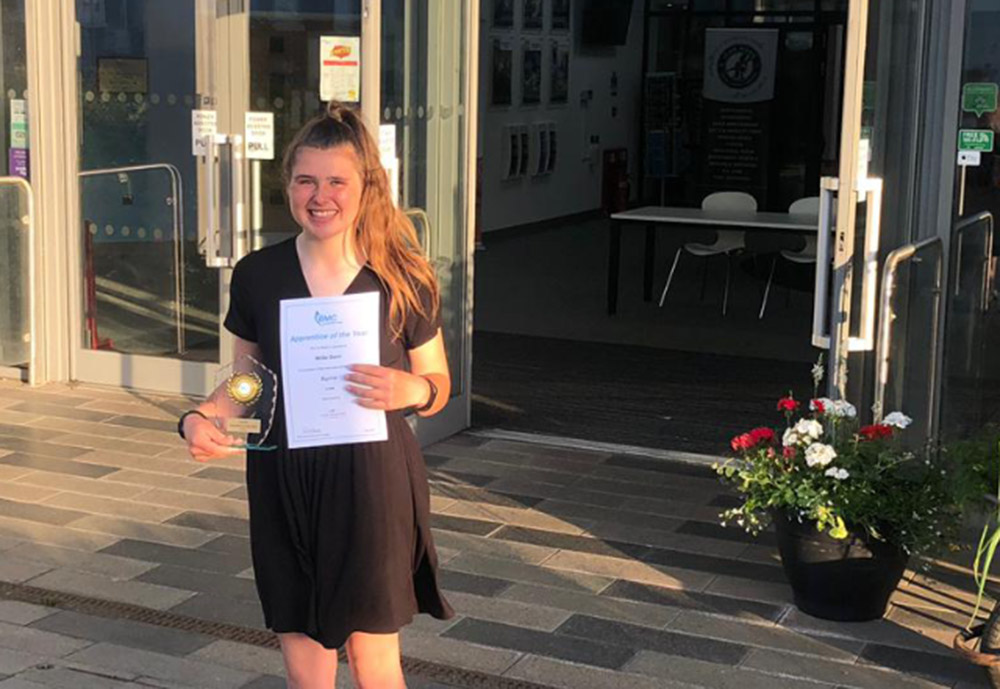 Millie Dunn, 17, has lived in Smeeton Westerby all of her life. She, has had a passion for horses and horse riding since an early age and has one her own, Jack. She competes on him, adorning her room with many rosettes! On a recent trip to Holkham beach in Norfolk she rode Jack up and down the beach and in the sea, something Millie had hoped to do for a long time.
Millie started her apprenticeship in September last year. Working five days a week at a local horse stud, helping to look after and care for up to 30 horses any one time, and attending Brooksby Melton College one day a week. Very quickly she was earning high praise not only from her tutors but also her employers for her hard work and dedication.
In June this year a letter came through the door informing Millie that she had been awarded Apprentice Of The Year In Equine "In recognition of her hard work and endeavour". She was so thrilled, as were her family, friends and employers. She attended an awards ceremony at the College in June to receive the certificate, award trophy and a £50 voucher.
Having completed her first year as an apprentice Millie hopes to complete the course by February 2020. She wants her achievement to inspire other youngsters who feel college or university is not for them.
Millie has been a volunteer with the Chronicle for the last two years helping with production and lay up.