Hallaton's Amazing Scarecrow Festival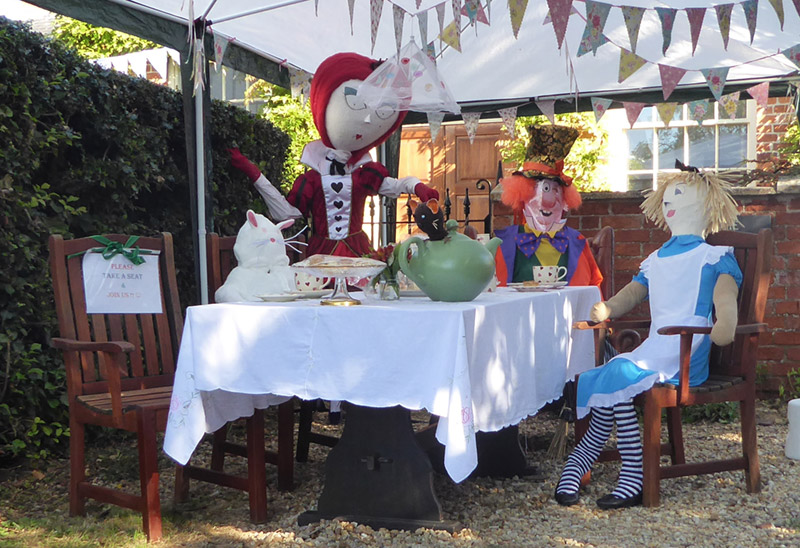 The Kibworth & District Chronicle gives the residents of Hallaton a huge apology. On the front page of the September edition of the Chronicle we inadvertently pasted a photo depicting a human sized, seated mouse figure, attributed the recent Hallaton Scarecrow Festival. It was, in fact, part of the Mowsley Mouse Festival display.
As a form of recompense, shown below is the intended photograph showing a scene from the 'Mad Hatter's Tea Party'. This is the image that should have been displayed, and as such makes better sense of the text that appeared alongside the wrong photograph. We are so sorry.
The Editor