The Great War Private Joseph Henry Higgs of Smeeton Westerby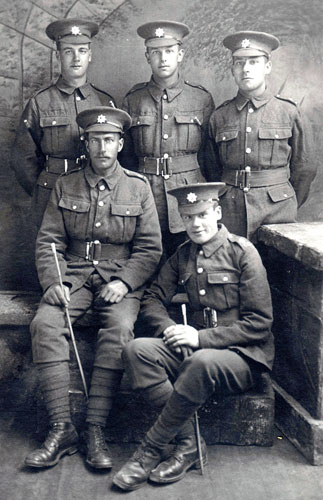 Joseph, sitting in the higher chair above, was born at Mowsley in 1884. At the age of 7 he was living at Desford along with many other family members. At the time of the 1911 census Joseph's mother, Eliza, is recorded as having been born at Shearsby. Joseph was a carrier, his sister, Sarah, a dressmaker and his brother, Edwin, a cabinet maker. There were three other children who had left home. His brother, Alfred, owned a bakery behind the cottages between Beaker Close and the church in Smeeton Westerby. Joseph's father, also named Joseph had passed away earlier. He was also a carrier to markets.
In December 1915, at the age of 31, Joseph enlisted joining the Army Reserve and in January 1917 he was mobilised (sent out on duty) serving in northern France. From November 1917 for a period of thirty four days Joseph was in hospital suffering from carbuncles on his left forearm (a skin infection causing an abscess that is contagious and can result from poor nutrition). A month later Joseph needed more hospital treatment this time for laryingitis. However, he soon returned to active service and in May 1918 was wounded in action, suffering the effects from gas attacks in northern France on three occasions. Private Joseph Higgs was demobbed in 1918. Sometime during this period he became a guardsman with the 3rd Battalion of The Coldstream Guards. He was awarded the Victory and British War Medals.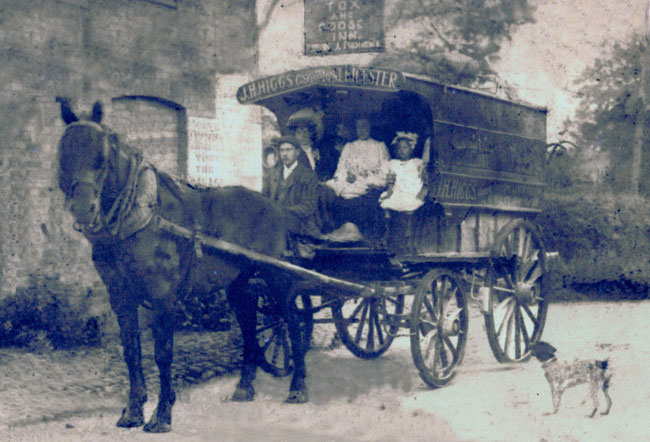 After the War Joseph set up his carrier business and was also a very successful farmer. The farm in Smeeton Westerby is still in the family.
Despite his wartime injuries, Joseph raised a family of six children and ran two businesses successfully. He embraced life and all it had to offer and in the end Joseph died of old age at the age of 75 in 1959.
Senior readers who grew up around Kibworth and Smeeton between the wars and after will remember Joe and have fond memories of him.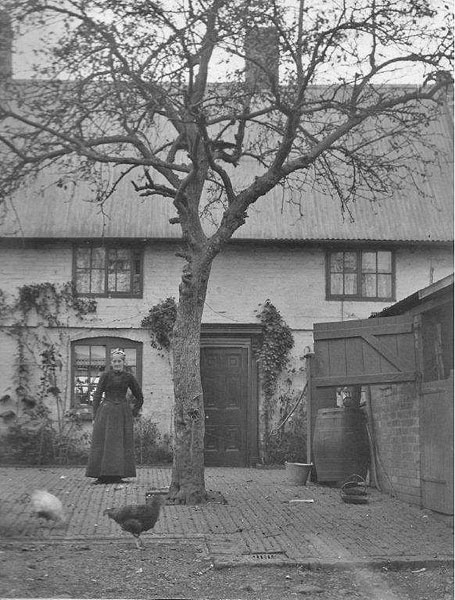 Apple Tree cottage had two bedrooms, there had been three, but one was destroyed when the blacksmith's workshop below it caught fire and that section of the house was never rebuilt. Right up until the present owners restored the house in around 2001, the doorway that used to lead into the room could be seen in the gable-end of the remaining building leading to nowhere.
The Chronicle would like to thank Michael Higgs for the lovely photos and information about his grandfather, Joseph Higgs.
Isobel Cullum