Wine Note
2021 Klein Zalze Western Cape Shiraz Mourvèdre Viognier (Waitrose £8.99)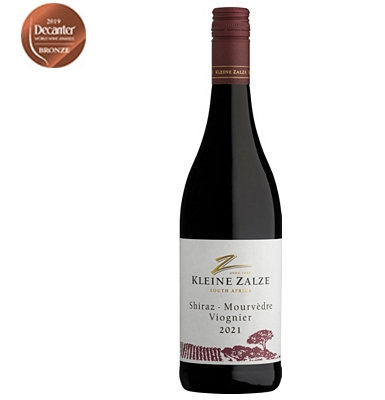 There's a lot to decode on this label.
Klein Zalze is German for 'little salt'; the estate was founded by immigrants from Grosser Zalze in Germany. Was there a Groot Zalze in South Africa as well as a Klein Zalze? Yes, but the little took over the big.
It's a blend of varieties produced across regions, so its appellation is 'Western Cape', the name applying to almost all of the wine producing part of South Africa.
Three Rhône grapes are used. Two are red – Shiraz (around 80%) and Mourvédre (about 15%) – and one is white – Viognier (5%). That tradition of adding white to red goes back a long way in France; it adds perfume and tames tannins.
The combination in this bottle has plenty of dark fruit flavours and hints of oak together with balanced acidity.
The alcohol level is 14.5% so it's not a light subtle summer drink. It is ideal for November's comfort food; the fruit and acidity would go well with sausage and mash.
John Freeland (u3a Wine Tasting Group)