Our District Churches – Nov '23
No 13: St John the Baptist at Glooston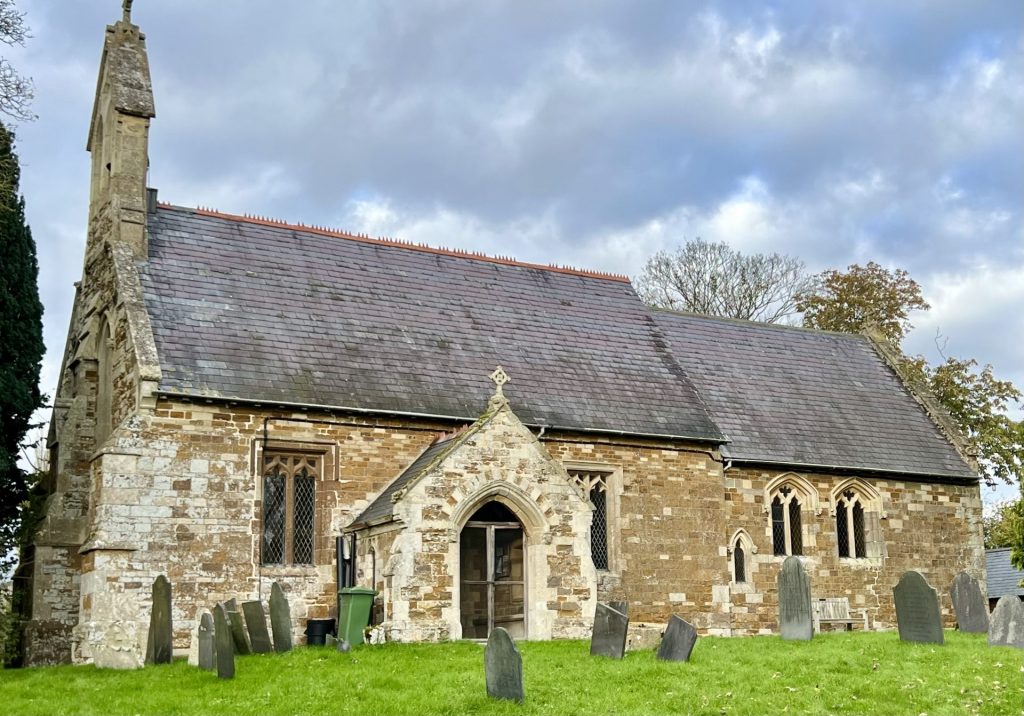 In 1086 the recorded population of Glooston was eight. This increased to 177 by 1831 but steadily declined to a mere 54 in the 2001 census. There has been some new housing adjacent to the road to Goadby doubling the population now to 119 in 2021.
The stream excavated a Roman Villa in 1946. Today, the Brudenell family (of Deene Park) own much of the land, as they do at Stonton Wyville and the surrounding area.
Probably founded in the 12th century, the earliest mention of Glooston church is about 1220. In 1930, the benefice and the parish were united with those of Stonton Wyville. In 1956, Stonton Wyville and Glooston were joined to the united parishes of Slawston and Cranoe under the name of Stonton Wyville.
1800's onwards
Architect Joseph Goddard of Leicester largely rebuilt the church of St John the Baptist in 1866-67. Although, it kept to the original plan which dates back to 15th or 16th century. The chancel preserves some of the fabric, including a 13th century piscina with a finely-moulded trefoil head and a carved basin. A plain octagonal font may date from the 14th century. It is a small church with a nave, chancel, south porch, and a bellcote. A small graveyard which is a rather unkempt falls away on the south side into a small valley. Trees surround the church.
Inside, the church has a fine beamed roof and with no tower, there are two large windows in the east wall which help to lighten it. The pews are plain with little adornment but the whole church has a warmth about it. It is not usually open but you can contact the churchwardens to arrange a visit.
The chancel also contains a memorial tablet to John Davies, Rector (died 1847), and his son Rice Davies (died 1888). Glass in the east window by Heaton, Butler, and Bayne (1866) is in memory of John Davies. Rev. John Owsley was Rector here and is buried under the altar with his wife, Dorothea Poyntz. Dorothea is a descendant of numerous Magna Charta Barons.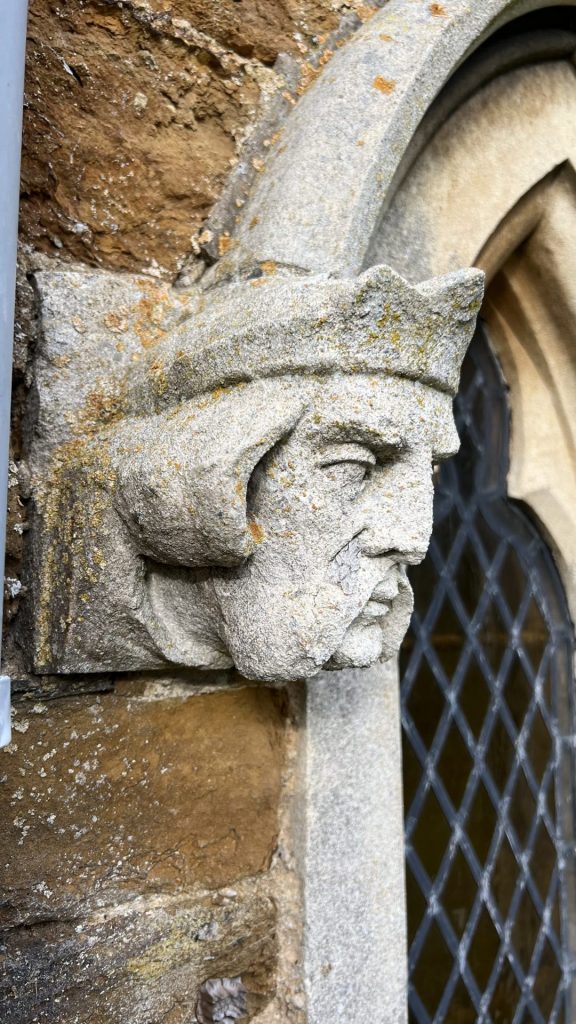 There are two bells, one of which is unsafe to hang; one dated 1730 and a second dated 1686. John Taylor of Loughborough recast both bells in 1866.