Kibworth Community Library – Nov 2023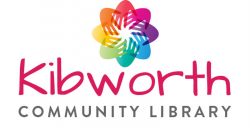 "I gave a letter to the postman, he put it in his sack, bright and early next morning he brought my letter back." Written by Winfield Scott and Otis Blackwell for the inimitable Elvis Presley (Return to Sender).
The first hand written letter was thought to have been sent by the Persian Queen Atossa in around 500BC. We will never know the contents, who it was sent to, or the price of the stamp. Nevertheless, it was a historic moment for humankind. People wanted to become literate to emulate the queen and it made letter writing the norm for communicating long distances.
In 1635 King Charles I set up the first mail delivery system. Letters were taken from one "post" to the next "post" by foot or horseman. It was pretty slow, a letter from London to Edinburgh might not get a response for two months. What a difference to today's instant messaging.
The 18th century is also known as "The great age of letter writing". There were even guides to writing love letters with chapters such as "Proper forms of reply to be used by the female sex."
Upcoming Events
Sue Moorcroft, the author visiting us on Thursday 30 November, needs no such guide. Known as the Queen of Christmas feel good novels, she will be with us to celebrate the launch of her latest book, "The Christmas Love Letters". Doors open at 1.45pm for a 2pm start. Tickets are on sale now for £5 and include some festive treats to get you in a Christmassy mood.
We will be joining the Kibworth Late Night Shopping event on Wednesday 6 December. There will be Lego to play with, our win-every-time tombola, a raffle with Christmas Hampers to win, plus warming and tasty refreshments.
Our pre-Christmas Book Sale is on Saturday 11 December from 10am till 12noon. There will be plenty of potential gifts available and our usual excellent quality books about Christmas, humour and lots of fabulous fiction.
Please see our website at www.kibworthcommunitylibrary.org.uk or follow us on Facebook for up-to-date information.
Julie Harrison