Foxton Community Choir 'Magical Christmas Concert'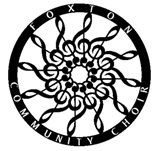 A magical and atmospheric start to Christmas is guaranteed in Foxton Church on Friday, 15 December at 7.30pm.
You'll be treated to some wonderful and glorious singing by the Foxton Community Choir! Plus our Concert also marks the start of the Foxton Christmas Tree Festival. So for added joy and sparkle you'll be able to wander round the fabulously decorated Christmas trees and vote for your favourite.
Our Concert this year promises to be one of our best, with seasonal favourites but also some hidden gems, which may surprise you. There will be beautiful harmonies, solos and piano duets as well as a plentiful supply of mince pies, wine and good cheer.
Tickets
Your Concert tickets are available from:
The Black Horse, Foxton, Time to Time in Manor Walk, Market Harborough or
Call us on Tel:07944528174 or Tel:07748131512.
Tickets are £7.00, children free.
Gill Wollerton