Barbara Samuels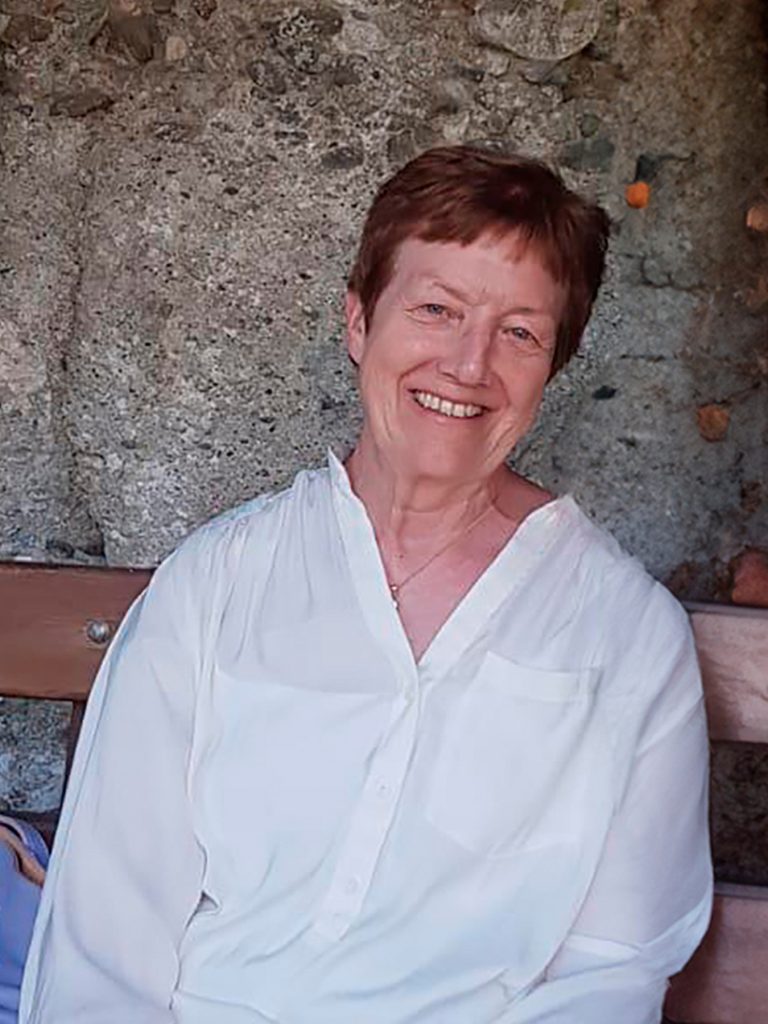 Barbara's family are saddened to announce she passed away on 4 September at East Surrey Hospital.
Barbara was born in Kibworth in 1944 to Robert and Hettie Everett and was the youngest of four children.
She went to school in Church Langton. Her first job, whilst still at school was a paper-girl for Rowe's Newsagents. When she left school, she went to work in the hosiery trade in Leicester. She married Des in 1961. They were married for 51 years until Des sadly died suddenly in 2013. They had four children; Gary, Kerry, Debbie and Nicky, five grandchildren and one great grandson.
Barbara's well-known smile will have greeted you around the village. It could have been when serving you with your fruit and vegetables at Frosts Greengrocers, or your weekly staples at Worthington's which later became Lipton's.  She then moved onto the Post Office Counter followed by a post round delivering for Royal Mail. Out on that bike in all weathers and still smiling. Her final job was a doctor's receptionist, firstly at the Old School Surgery, where she also trained to work in their dispensary. After she and Des moved in 1999 to live in Market Harborough, she transferred to the Two Shires Surgery until she finally retired when she was 72 years old.
Barbara maintained a busy social life with family and friends, regularly meeting up for coffees or lunches. She enjoyed her family holidays to Greece too as well as holidays with friends.
Barbara was a people person and will be remembered for her smile, her kind words and going out of her way to help wherever needed. She will be very much missed by her family and friends.
Gary Kerry Debbie and Nicky.