Artisan Home Baking in the Heart of Kibworth!
Mother and daughter team, Janet and Sarah have always shared a love for homemade cakes. Launched in November 2018, we focused on selling seasonal cakes and mince pies were our best sellers! Five years on we are now supplying Bridge 67 Butchers with our range of cakes.
Made just a stone's throw from the shop, our cakes are available Tuesday to Saturday. Our menu changes weekly and we bake daily to ensure freshness is guaranteed. If you are looking for a slice of delicious homemade cake, make sure to pop into Bridge 67 Butchers. Our range includes; Triple Chocolate Brownies, Raspberry Bakewell Tart, Coffee and Walnut Cake, Apple Frangipanes and our famous White Chocolate and Raspberry Cheesecake.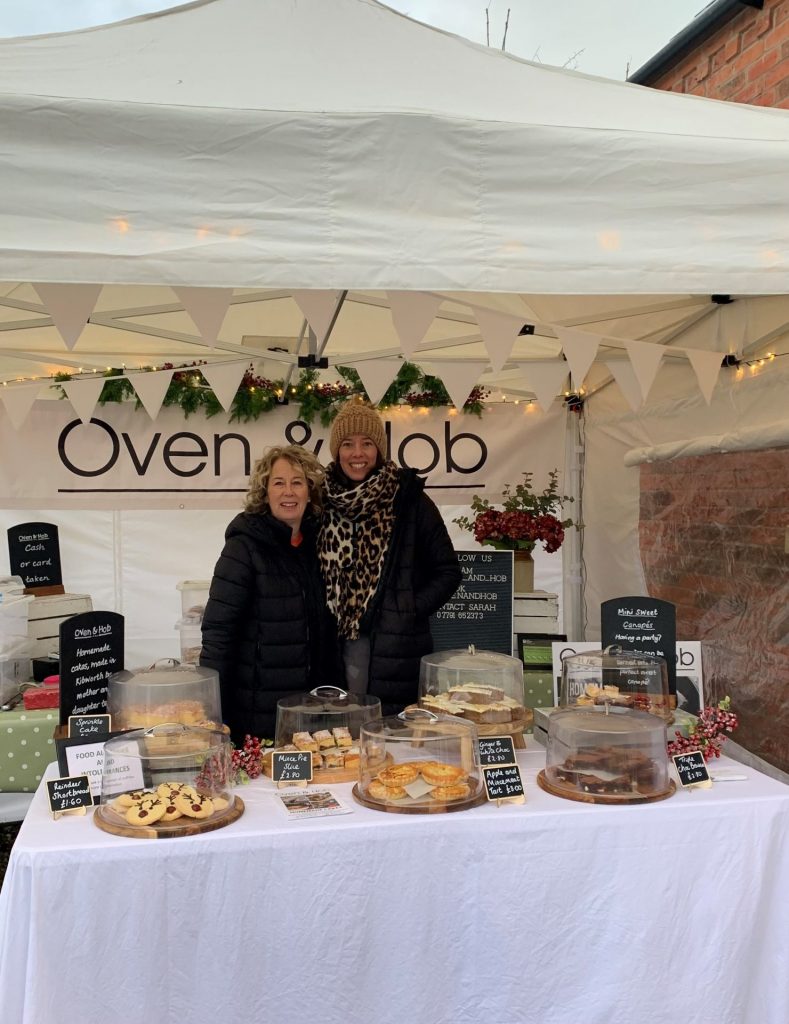 On Saturday 18 November we are delighted to be attending the Mish Mash Christmas Market at the Grammar School Hall, Kibworth. This will be the perfect opportunity to kick start your Christmas shopping and meet the Oven & Hob duo, where we will be showcasing a wide range of our cakes. Hope to meet you there!
For more information contact Sarah on 07791 652373 or follow us on Instagram: @oven_and_hob
Janet and Sarah.