Kibworth Cricket Club – Sept 2023
As hopefully you have already read, hosting Leicestershire v Essex has been the focus of the committee at KCC and we again thank all volunteers who supported the day from people involved at the club for 50 years, through to those volunteering for the first time. We would also like to thank the wider community and hope there wasn't too much disruption other than the hundreds of people at the bus stop!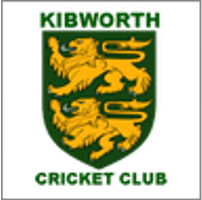 Kibworth Cricket has continued to run in parallel with the game and we have found huge success in our women's section. Our Women's 1st XI was crowned East Midlands Division 2 champions in August with huge testament to Lara and her team.
We have just completed the summer coaching and matches programmes for our junior section which has included more girls joining the club and starting to take part in junior matches which is a huge success and shows the popularity of the women's game continues to grow.
As I write this article, our first team are two victories away from winning the league for the consecutive season. We play Langtons in the last home game on Saturday 16th September and hope that many from the village would like to come and see a great game of cricket where we hope to be crowned champions. This also coincides with Presidents Day which Len Sturgess is kindly hosting.
Elsewhere our other senior teams have been competing well in their respective divisions, our 2nd team are looking set to remain the highest finishing 2nd team in the league.
Disappointingly I expect this is the penultimate article for the 2023 season, however, keep your eyes peeled on social media on our winter updates and if anyone is looking for a venue to hire over the winter months, please do contact us on clubhouse@kibworthcc.co.uk.
Kevin Messenger