Jack Perbedy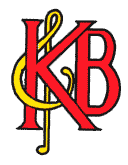 It is with great sadness that The Kibworth Band announce the death, just short of his 101st birthday of their President Jack Perbedy. As we wrote in the Chronicle this time last year as he celebrated his 100th birthday, Jack was a Kibworth lad who never forgot his roots. In gratitude and appreciation of his musical start with the Kibworth  Band, where he rose from player to conductor in a short period of time, he became a lifelong supporter of Kibworth and many other local bands.
Along with his late wife, the saxophonist, Betty Smith he was well known across the musical world as a composer, arranger and performer and a truly nice guy.
Our thoughts are with his family and friends at this sad time.
Isabel Bingham