Market Harborough Building Society Support

The Well receives £7,000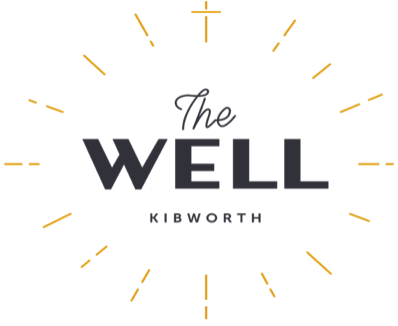 The vision of The Well is of local people seeking to create community through welcome, hospitality, care and prayer.
In the pursuit of this vision, they currently aim to run projects such as a café, pre-loved clothes shop, food bank and host groups for young people, and those with particular needs or shared interests.
They also offer their premises to support organisations so that they can reach out to the local community and offer free advice and support on a whole range of issues, such as mental and physical health, debt and welfare benefits, domestic abuse and, housing.
Everyone is Welcome
The Well is a place where people of any faith or none may find a real and heartfelt welcome.
Market Harborough Building Society (MHBS) are proud to be a supporter of The Well.
The world around us isn't just changing, since we were formed back in 1870, it's transformed.
So too, our purpose has evolved. For more than 150 years, MHBS has been owned by its members. And while we are still a trusted provider of savings accounts and mortgages, a new chapter in our story has begun. That's why we've launched Thrive, our promise to stand up for what matters most in 2023 and beyond.
Thrive
Thrive is built on the belief that everyone should have the opportunity to live a full and positive life. It's our way of making a difference.
This has paved the way for MHBS, in collaboration with Leicester South Foodbank, to donate £7,000 to The Well. This demonstrates the commitment of all parties to supporting the local community.
Andy Wright, Operations Manager at The Well said recently;
"The support we've received from Leicester South Foodbank has been invaluable.
The grant has secured the longer-term future of our food bank, which will enable us to continue to support local people experiencing food poverty until 2025″.
A frequent user of The Well said:
"The Well has given me so much in the past two years for me its so so much more than a foodbank .
Due to mental health and other things I don't like meeting new people and I have no adult conversation most days secluding myself hiding away from the world and feeling very isolated and lonely.
Andy and Sandra reached out to me and since then my life is so much better I have somewhere I can offload my world of worries confidentially and confidently .
I've built up a relationship with Andy and Sandra talking to them is as easy as talking to family .
I walk away once a week/fortnight ready to tackle the world again .
Thank you you wonderful people I'd be lost without you".
Our Community
Our community is special because of the involvement of more than eighty volunteers from a range of backgrounds, ages and walks of life.
Our offering to the community is shaped around the skills and needs of our volunteers and visitors and we are always open to more volunteers joining in!
Please come in and talk about volunteering with us.
Our Foodbank
In the first lock-down in Spring of 2020 we identified a need in Kibworth for a Foodbank.
As the café was closed we were able to use this space to store and sort food and, working with Jubilee Foodbank in Harborough, the Co-op, local referral agencies and schools, we have developed a Foodbank serving families in Kibworth and surrounding villages.
Please feel free to come and discuss with us how we might be able to help you.
Our venue is available for hire at minimal cost for any person or party wishing to run events that promote our inclusive, friendly ethos. Please contact us for more information. 0116 2790148