Kibworth Harcourt Post Mill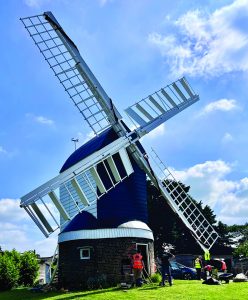 Following on from the success of our opening weekend when we greeted over 100 visitors to the mill, and the recent feature about the mill on ITV regional news, we have been delighted with the level of interest and support shown by the community.
In order to meet demand, we are planning to open again on Saturday 1 July, and Saturday 12 August. However, places are limited, so to secure yours please phone Graham Watts on 07394 117072.
Furthermore, if you would like to learn more about the mill and spend more time in what is an important part of our local heritage, would you like to join our group of volunteers? There is no onerous time commitment. You would be most welcome to come along to help maintain the mill and host our open days. If you would like to learn more and chat about what is involved, please call Graham on the number above. 
Graham Watts