Kibworth Band – June 2023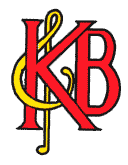 Thank you to all those who supported the Youth and Senior Bands at their recent concert at St Wilfrid's Church. We would also like to express our particular thanks to those local businesses who added their support by sponsoring advertisements in the programme.
The Band is next out on 2 July when it will be playing on the bandstand at Abington Park Northampton. This is a lovely setting for an afternoon concert with lots of green space surrounding the bandstand, a café for a drink or ice cream and nearby a children's play area. If you are lucky you might even see a local squirrel listening to the music!
Then after a couple of private engagements it will be back to contest preparation and, dare I say it, Christmas!
Isabel Bingham