Canal Cuttings – June 2023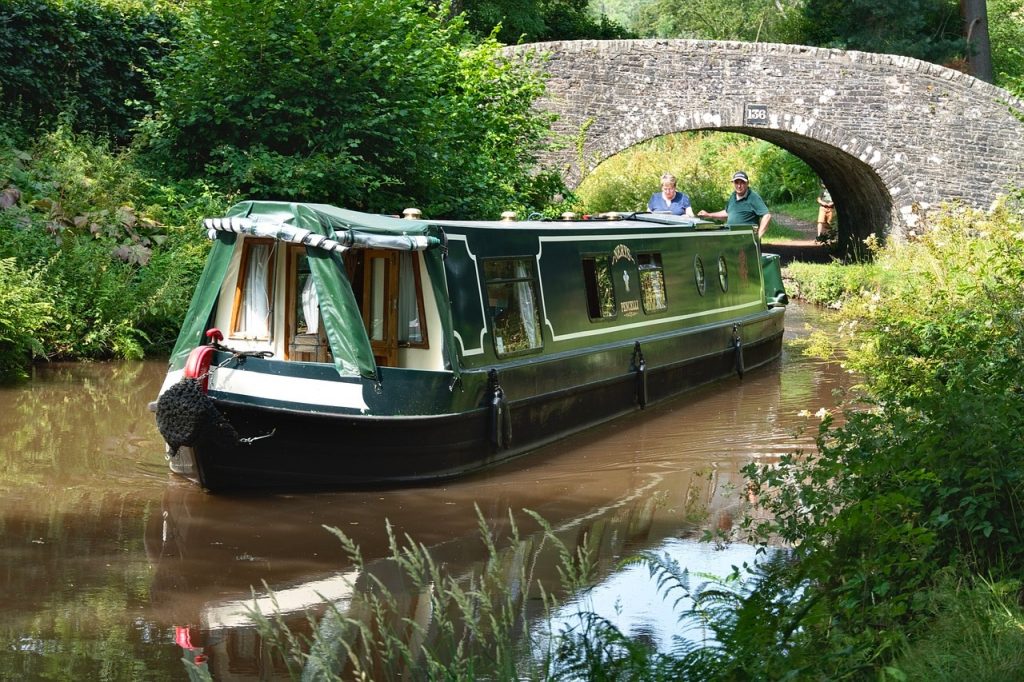 The boating season is well under way now. Numbers are still down on past years, when 40 through the locks on a high-season day was not unusual. New boats are still flooding into the system, many of them wide-beam (over 7ft). Although spacious for living on, they can cause problems on our rapidly narrowing canal, vegetation is encroaching on all sides. Meeting one with passenger boat Vagabond (10ft 6") can be quite interesting.
The several Bank Holidays were mostly blessed with good weather, and were correspondingly busy. Many boaters joined in the Coronation celebrations with flags, bunting and 'towpath parties'.
Wildlife along the canal
As predicted, there are far fewer water birds and new broods this year. We currently have one set of four cygnets (was five), and the pair of swans on the top arm are still sitting. However, the spring wild flowers and blossoms seem to be even more prolific and beautiful this season. The scent with the warm sun on them is intoxicating.
Various small maintenance jobs have been undertaken round the site, such as clearing out the Gumley feeder, re-pointing brickwork, and replacing the missing coping stone in the meeting pond (dislodged by a boater several years ago). There is now a regular group of Canal and River Trust gardening volunteers who come every Tuesday.
Celebrities in Harborough
Robbie Cumming's latest series of 'Canal Boat Diaries' programmes on BBC TV concluded with his trip to Harborough, He then passaged through the locks, with some good drone shots that gave an overview of the site not otherwise attainable. Another well-known personality, actor David Suchet, also came through recently on his boat Sonnet. He was making his way down to London for the Coronation. David has done a huge amount over many years to promote and support the waterways, especially the restoration of some of the derelict navigations.
Mary Matts