Kibworth Harcourt Post Mill re-opens
Last Sunday, 14 May, was an auspicious day when at last, Kibworth Harcourt Post Mill, a unique and outstanding historic mill, was officially reopened during National Mills Weekend by members of the Society for the Protection of Ancient Buildings (SPAB) plus interested guests.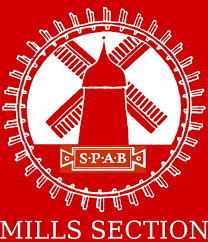 The mill had been closed for many years and was possibly last working commercially over 100 years ago. Interestingly the majority of the mill dates back to 1711 or earlier and its interior is covered with the graffiti of millers who worked there in the past.
The mill is classified as a Scheduled Ancient Monument and a Grade II* listed building. Kibworth has the only surviving post mill in the county. It has been the subject of a ten month long repair project which was started in August 2021 by millwrights Dorothea Restorations.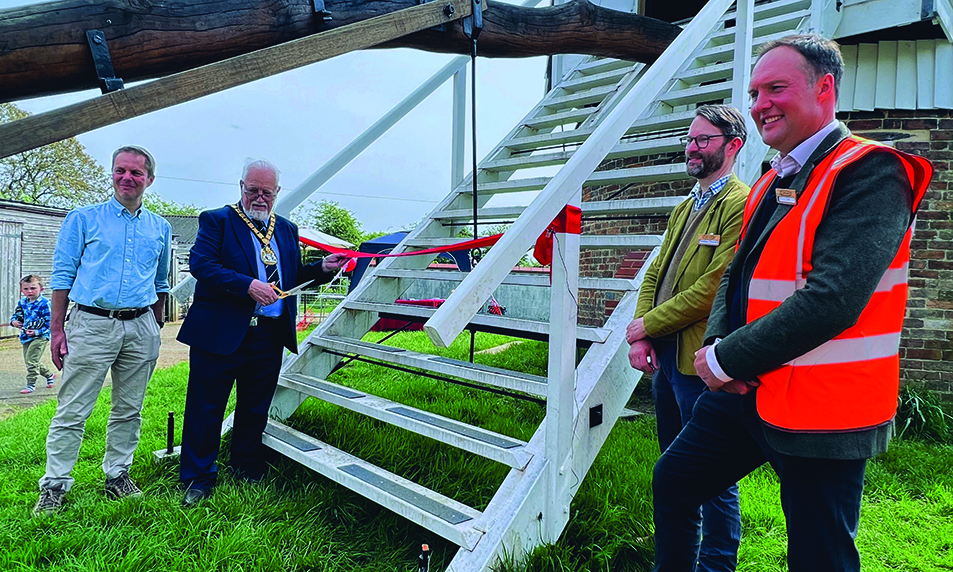 The project was financed by SPAB with a special bequest from a supporter. One part of the repair was to build new sails and once fitted they were found to be fully operational, so the mill can once again turn through 360 degrees on its turning circle. A major achievement.
The above picture shows from l to r, Duncan McCollum (Chair of SPAB), Dr Kevin Feltham (Chair of Leicestershire County Council), Matthew Slocombe (Chair of SPAB, Mills Section) and Jonny Garrick (SPAB Project Manager).