The Kings Head says Goodbye to…
Ann Charlton is hanging up her bar towel!
After nearly thirty years (twenty nine years and ten months to be exact), Anne Charlton is hanging up her bar towel for the last time at The Kings Head, Smeeton Westerby.
She's run the pub with her business partner Kelvin Capell, during the majority of this time, and provided a community hub that has catered for birthdays, christenings and all manner of parties.
Unfortunately, Kelvin sadly passed at the end of 2021, but despite this, she has carried on keeping us all hydrated and after all the difficulties Covid had created for the hospitality sector.
Always a strong supporter of GEMS charity, the pub has held many fundraising nights, and the Smeeton Westerby Open Gardens refreshments. She remains a trustee of the GEMS charity. Let's raise a glass to Anne's retirement and all her hard work and friendship over the years.
… and a 'Hello' to our new owners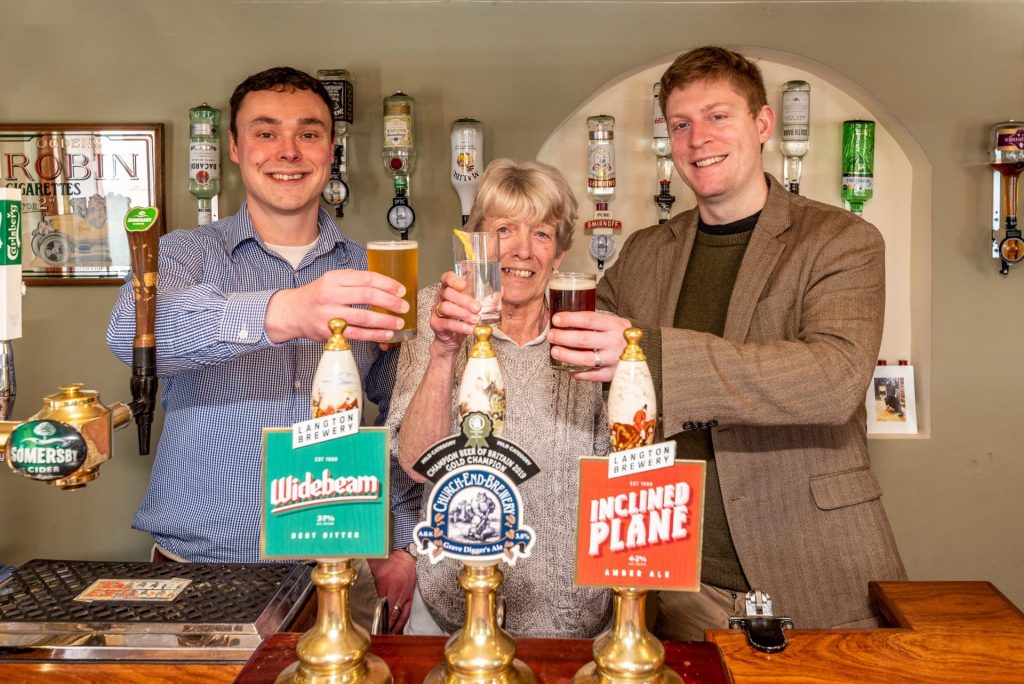 Taking over from Anne are Andrew Smith and Edd Brown, residents of Kibworth for 11 years. Edd is a Kibworth native, having grown up in the village and attended primary school there.
They want to keep the Kings Head a welcoming village pub serving a good selection of real ales, lagers, ciders, spirits and wines. Well behaved children and dogs are very welcome. They hope to do a selection of quality pub food in the next few months, and rumour has it that 'Pie and a Pint' night may make a return.
Andrew Smith and Edd Brown