Spinners Table Tennis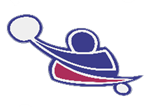 Coaching Courses
All are welcome to join our Club, especially beginners and juniors, as two 5-week Coaching Courses are planned for the spring and summer. Level 2 Coach, Andy Wright, assisted by Level 1 Coach, Miriam Wohl, will be running sessions on five tables.
These sessions will be from 6.45pm to 8.15pm on Mondays 24 April, 15 May and 5 June and 12 June.
The second 5-week course will start at the same time on Monday 31 July and continue weekly on the 7, 14 and 21 August, as well as 4 September.
All session are at Fleckney Sports Centre, Leicester Road.
Pre-booking is essential so that the Coaches can plan the sessions.
Beginners, improvers and League players are all welcome at these sessions. The emphasis will be on correct techniques, from which many 'advanced' players can benefit, according to Andy!
Tournament
The other exciting event on our horizon is the first-ever Fleckney Spinners Table Tennis Club Tournament. The first round began on Wednesday 19 April with the Final on the Wednesday 26 April. Everyone is welcome to come along and watch. Club members are especially welcome to give support to this contest which will be handicapped. There are trophies to be won!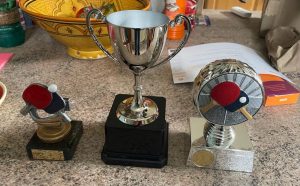 Club Social Sessions will continue on Wednesdays (7.5pm – 9.15pm) and Saturdays (11.15am – 12.45pm) apart from the tournament days.
Further Information
For more information, please contact:
Miriam Wohl: Tel:0789095008