Kibworth & Smeeton WI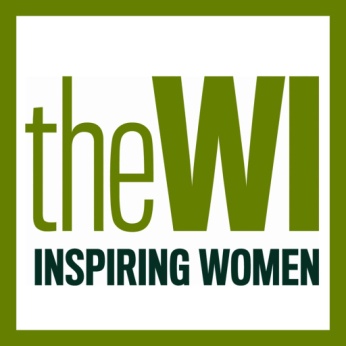 Every Picture Tells a Story
Last month Eddie Smallwood fascinated us with 'Every Picture Tells a Story'. Explaining that many artists fill their paintings with intricate details and symbolism.
In the Armada portrait of Elizabeth I, she wears the large collar showing her as the centre of the universe and pearls indicating chastity. A globe at her right hand shows Virginia, named after her.
The Rainbow portrait shows her wearing a cloak patterned with eyes and ears, symbolising her vast spy network to show she knew everything. Hidden in her collar a jewelled gauntlet symbolises power. She holds a rainbow, alluding to the divine light of virtue.
Details in paintings are sometimes incorrect. For example The Execution of Lady Jane Grey (Paul Delaroche) places the scene inside, whereas it took place outside. Her clothes and those of the executioner were not correct for the occasion.
This interesting talk demonstrated that we should look for the story behind the picture.
Eric Knowles
Ever popular Eric Knowles, the BBC TV Antiques Roadshow ceramics expert, was highly entertaining. Apologising for being shorter in real life and assuring us that his mother advised him not to say anything derogatory about Gary Lineker……
Ruth Goodman
Finally, self taught TV social historian Ruth Goodman gave us a lively talk on the science of washing up, among other things. Wooden plates were once scrubbed clean with a mixture of sand, salt and ashes from the fire. During Tudor times wood became more scarce and was eventually replaced by coal for fuel. Ashes were no longer easily available which led to the development of soap. Ceramic quickly replaced wood as the crockery material of choice. So, it seems necessity really is the mother of invention.
Annual Council Meeting
Many members enjoyed Leicestershire and Rutland Federation's Annual Council Meeting. A variety of craft and gift stalls and competition entries were on show. After the formal business, we had three speakers. Diana Vogtel explained the work of the Canals and Rivers Trust as guardians of our historic waterways, including verges, wildlife sites, pathways and historic structures. Restoration has enhanced them and brought in many leisure and educational activities, but maintenance is a perpetual challenge.
Thankyou
We at the WI would like to thank all of the kind readers who so generously donated lovely yarns in response to our appeal in last month's issue. Your kindness is greatly appreciated.
Next Meeting
Our May meeting will be WI Resolutions, followed by a social evening with games, on Thursday 11 May at 7.30pm in Kibworth Grammar School Hall.
Pat Sharman and Anne Holtum