Kibworth Bowling Club – April 2023

Following a very successful outdoor season, Kibworth Bowls Club has been well represented during the full-rink indoor season at Harborough Leisure Centre. In the Monday 'outdoor clubs playing indoors'  triples league (12 teams), our two teams finished second and third. A similar, Tuesday league saw good results for three other Kibworth teams. The Harborough internal leagues saw Malcolm Moss, Richard Bateman and past-member Malcolm Johnson top the Wednesday Aussie Pairs league. Whilst Chris Hunt, Gill Beresford (and friends from Little Bowden) won the Friday triples league.
In competitions the men's singles final was a close battle between two of our players with Chris Hunt beating Malcolm Moss. Malcolm won the Open Triples, together with Richard Bateman and Malcolm Johnson. Chris Hunt won the Odd Fellows pairs with past Kibworth member Tim Parrott. There were other mixed-club wins for John Ruddock in the Men's Aussie Pairs, and for Susan Hurley in the ladies' equivalent competition.
Kibworth members in a mixed club (B team) won the Leicestershire Over-60s leagues. They will be promoted to the first division next year. Our new C team squad playing in the same league narrowly missed promotion. They finished just two points behind the B team.
Indoor season
Our indoor carpet bowls season has now ended following three enjoyable competitions.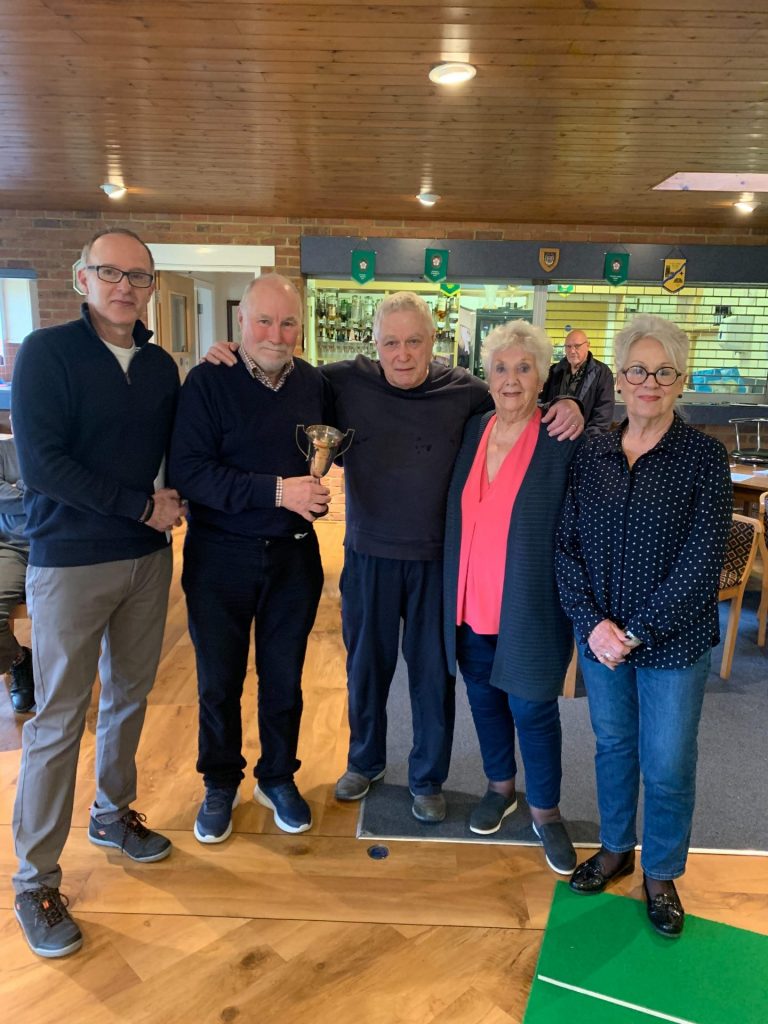 The Morrison Cup was won by 'The Bassets' (Joan Hubbard, Steve Greenwood, Geoff and Helen Dobson – pictured). A pairs competition for the Burbery Trophy was won by Doug Lawrence and Doug Lander (also pictured), after some exciting matches with close scores.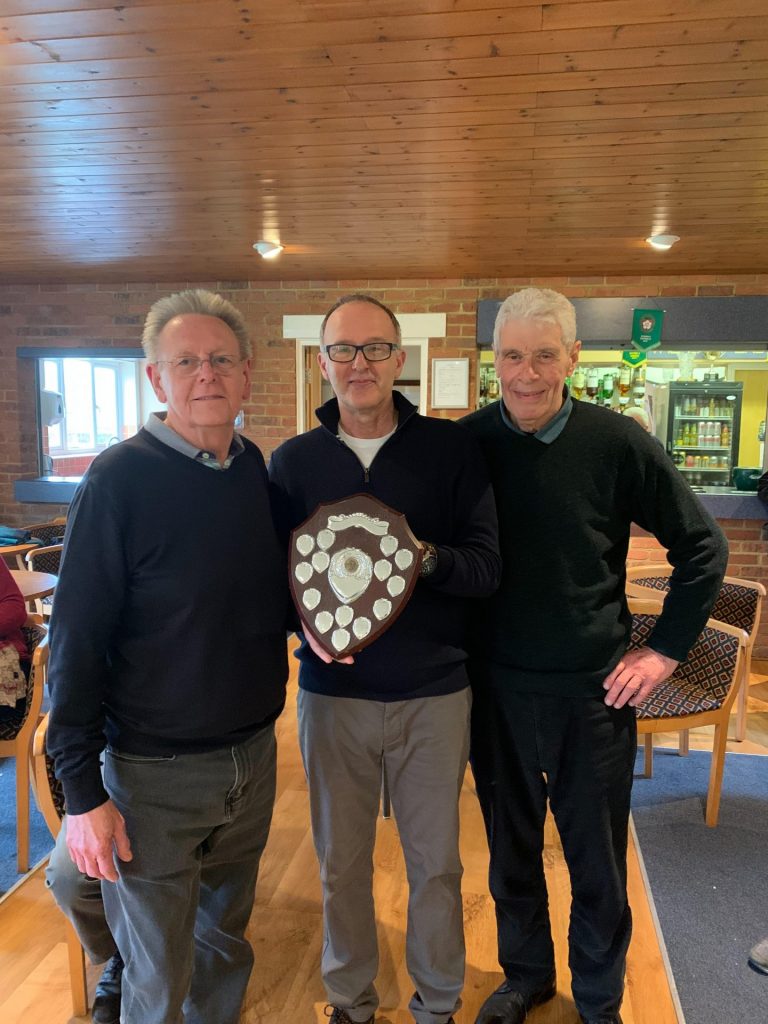 On 1 April 30 members battled it out in a singles competition for the Rose Garden Trophy. This was a full-day event and included a delicious lunch supplied by Ivy Joys of Kibworth. Steve Greenwood beat Rob Tidd (last year's winner) following a nail-biting final.
The club is taking part in the Bowls England Big Bowls weekend with an Open Day on Sunday 28 May from 11am-3pm. Please visit us for a chat to find out more about the game and the club, or to have a go. All you need to bring with you is a flat pair of shoes. What better way to get some gentle exercise and make new friends? Why not try it?
If you can't wait until Sunday 28 May to get started, then come to our informal 'roll-up' sessions on Monday evenings from 5.30-8 pm. All the necessary equipment is provided. Sharon Sanderson, Development Manager, sbsanderson@sky.com