Kibworth Beauchamp Parish Council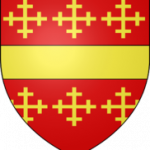 The Parish Council's monthly public meeting on 28 March was held in the Studio at the Kibworth Grammar School Hall.
Public Participation
A representative from Kibworth Fire & Rescue Service discussed accident figures on the A6. He asked for support to reduce speed limits and reposition and repair vehicular activated signs along the A6. Cllr Feltham said a Community Speed Watch Scheme was taking place with volunteers in late April, early May.
Top Class Cricket at Kibworth
A representative from the Kibworth Cricket Club shared details about a first class One-Day Cricket Match in Kibworth. Taking place on the Kibworth Ground on 15 August between Leicestershire County Cricket Club and Essex. Assistance for car parking arrangements has been sought.
Kibworth Scouts
The leader of 1st Kibworth Scouts said he had met recently with all three District Councillors and Chairmen of both Parish Councils about the growing need for new premises and possible sites. The Scouts also requested support for a village event being held at KMA on 19 August.
Procedural
Cllr Owst had resigned due to a change in his job.
Finances
All financial statements, reconciliations and payments were approved.
Clerk's Report
The new office works were completed under the agreed budget, and BT have installed broadband to enable Wi-Fi. Ace Security will be moving the CCTV server from the Library from 3rd April. Councillors were reminded to collect nomination packs for the forthcoming elections.
Planning
23/00368/FUL Installation of air source heat pumps, Kibworth High School, Smeeton Road. Council objected because the car park extension, (as required from the previous planning permission), has not been constructed, with the ASHPs positioning incorporated. Also details of the noise levels of the ASHPs on neighbouring residential properties should be provided.
Reports
The usual reports from the County Councillor were received, confirming the Kibworth tip is now open.
Cllr Whelband said that HDC Coronation Grants for £500 were now available and the Community Safety Partnership were raising awareness for dog owners about letting them loose amongst livestock.
The Joint Recreation Board confirmed the Zipwire is now available after the initial safety check. Users are being reminded not to stand on the seats.
Work is continuing to complete the Rookery Pond project after delays in delivering some material and plants.
The Joint Burial Board has agreed that a Commonwealth War Grave sign be fitted to the railings.
Policies & Strategies
A draft Parish Action Plan to cover the Council's work and finances over more than one year will be brought to a future meeting. A request for Communications Strategy training by LRALC will be looked into.
20s Plenty
Cllr Feltham explained that evidence to support a campaign for 20mph throughout the parish is needed and will be included in the Parish Action Plan.
Youth Provision
Cllr Kiernan has met with Rupert Matthews, the Police & Crime Commissioner, about liaising with young people over Restorative Justice.
Kibworth Community Hub
The latest Lottery bid had been unsuccessful. Work on the s106 bid is starting.
EV Car Club
Cllr Formoy agreed to liaise with HDC about funding for more charging points after the elections.
Next Meeting
The next monthly public meeting is at 7pm on 25 April and will be reported in due course.
For the latest news and information please follow us on Facebook, Twitter and our website www.kibworthbeauchamp-pc.gov.uk
Maria Smith (clerk@kibworthbeauchamp-pc.gov.uk)