Smeeton Westerby News March 23
Such a lot seems to have been going on in our village that I am not sure where to begin – but here goes.
Christ Church
On Sunday 5 February, we had a real treat as Bishop Saju, members of the Leicester Cathedral choir and pupils from Kibworth Primary School, joined us for our Candlemas service. It was lovely to see the church so full and to welcome our special guests. The new candles that now adorn our pillars were lit, as was our beautiful Candlemas window, creating the perfect setting for such a service.
The following Sunday was our first Express children's service, which again was a pure delight and so well attended.
Thank you to Eunice, Gill and Jacki for making this possible.  We will be holding these services on the second Sunday of the month so please do come and join us.
Special dates for your diary
On Sunday 19 March, we are holding a special Mothers' Day service at 10am for us all, children and grown-ups alike, whether we have children or not. As always, little bouquets will be offered to all of the ladies and, not forgetting the men, Liz's famous homemade biscuits will be served at the end.
Our very popular communion Easter Service will be held on Sunday 9 April at 10.00am and, as usual, will be followed by an Easter Egg hunt and, of course, Easter refreshments.
Again, everyone will be most welcome to attend and we so look forward to seeing you.
Smeeton Village Hall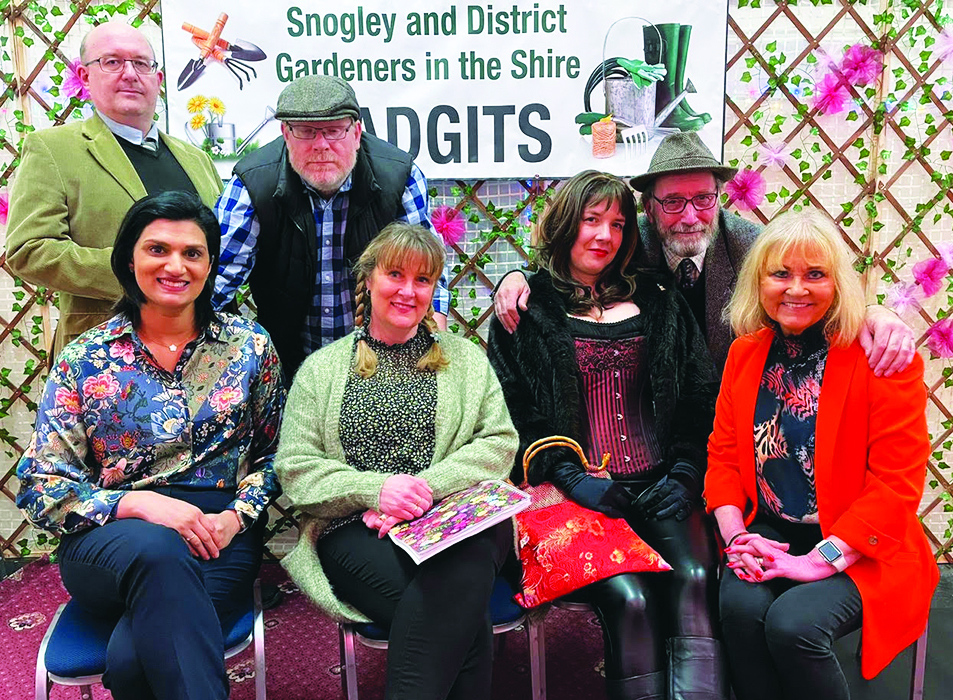 Our Murder Mystery Supper nights, entitled 'Dying for a Leek', proved to be a triumph. Performing to capacity audiences,
The Main Street Theatre Company's show was hugely funny and a great success. Everyone that came said how much they enjoyed themselves and that the food was quite delicious.
Who Done It?
We were even asked when we could do one again! In true 'Who done it fashion' the winners, guessing who the murderer was and how and why they had carried out the deed, were sworn to secrecy – the main reason being that the show continued its successful tour to Tur Langton and Church Langton the following weekend.
More Dates for the Diary
Tony Harris (Aka Henry VIII) is coming to Smeeton on Saturday 22 April at 7.30pm, to give us his amazing performance of Sherlock Holmes. (There is obviously a theme of mystery here in Smeeton at present!) I am sure this will be a really entertaining night and once again, we will be serving supper.
For those of you who were expecting him to perform this time as Winston Churchill, do not fear, we are saving that for his next visit. To reserve a place, please ring Philippa on 0116 279 3841. The cost is £12.50 to, as always, include supper!
Janet Gilbert