Rotary Club – March 2023
Your Rotary Club continues to be active, thirty six years after its formation. Many of the current members are founder members and the majority have been members for over 30 years.
Rotary's motto is 'Service above Self'.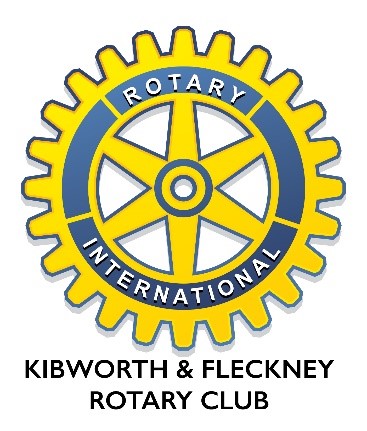 As a Rotary Club we are part of Rotary International (RI) and we provide support worldwide. There are 46,000 Clubs in over 200 countries and 1.4 million members, male and female, young and old. We are particularly proud of our contribution towards the effort to eliminate polio, and we are now so close to achieving that goal. We also react to the needs of those caught in conflict and natural disasters. Rotary Clubs in Ukraine and Turkey are helping to coordinate huge support from RI.
Despite our International projects, the main focus of our club over the years has been closer to home.
We perhaps mainly regard ourselves as facilitators, indentifying needs in our community, organising fund raising events and passing on those funds to make a difference. We do get some support with our local projects with grants from Rotary Foundation, Rotary's worldwide fund. However, without the generosity and support from the community we serve, and those around us with deep pockets, there would be far less money to make that vital difference.
Over the last few years, with the challenge of covid, we are proud to report that ,with your help, we have continued to make a difference. You may be interested to see the list below of those who have benefitted. Hopefully you will be impressed and continue to support us, or perhaps even join us, we are always looking for new members. Rotary has for many years now attracted men and women as full members. The current RI president is a lady, which we hope will encourage more ladies to join Rotary. We also have a 'Friends' of the club group for those who have other commitments, who help and support us when they can.
Those groups and charities who you have helped, with your support and giving, over the last three years:
Locally – LOROS, Rainbows Children's Hospice, Squires Effect Charity (Market Harborough), EMICS (Emergency Response Team), Prostaid, Bamboozle (Creating possibilities for disabled children), St Wilfrid's Children's Group, The Well (including foodbank), Welland Valley Trust, Dementia UK (Admiral Nurses for Leicestershire), Leicester Musical Memory Box, Local Scouts, Guides and Explorers, Kibworth, Fleckney and Church Langton, Primary Schools (gym equipment and garden projects) and Local Ukranian Refugees.
Internationally – Polio Eradication, Shelter Box, Tools for Self Reliance, Jaipur Limb project and Rotary International Fellowship of Healthcare Trust Fund (Ukraine).
So, when you next buy your Fireworks ticket or take part in one of our challenges, like the sunflower competition, you can see where some of the funds go.
Our next fundraising event is a Charity Concert at the Leicester Grammar School, in aid of Rainbows, on Friday 28 April, see our facebook page for further details: www.facebook.com/KibworthFleckneyRotaryClub

Graham Thompson
For further information- grahamapt@btinternet.com